Welcome to Computer Communications Laboratory!

---
---
Dec. 28: One more excellent news to wrap up the year of 2017 - Thang Nguyen is awarded the Yonezawa Rotary scholarship for the 2-year graduate study.

Dec. 20: 2017 Year-end party. Thank you all for your hard works.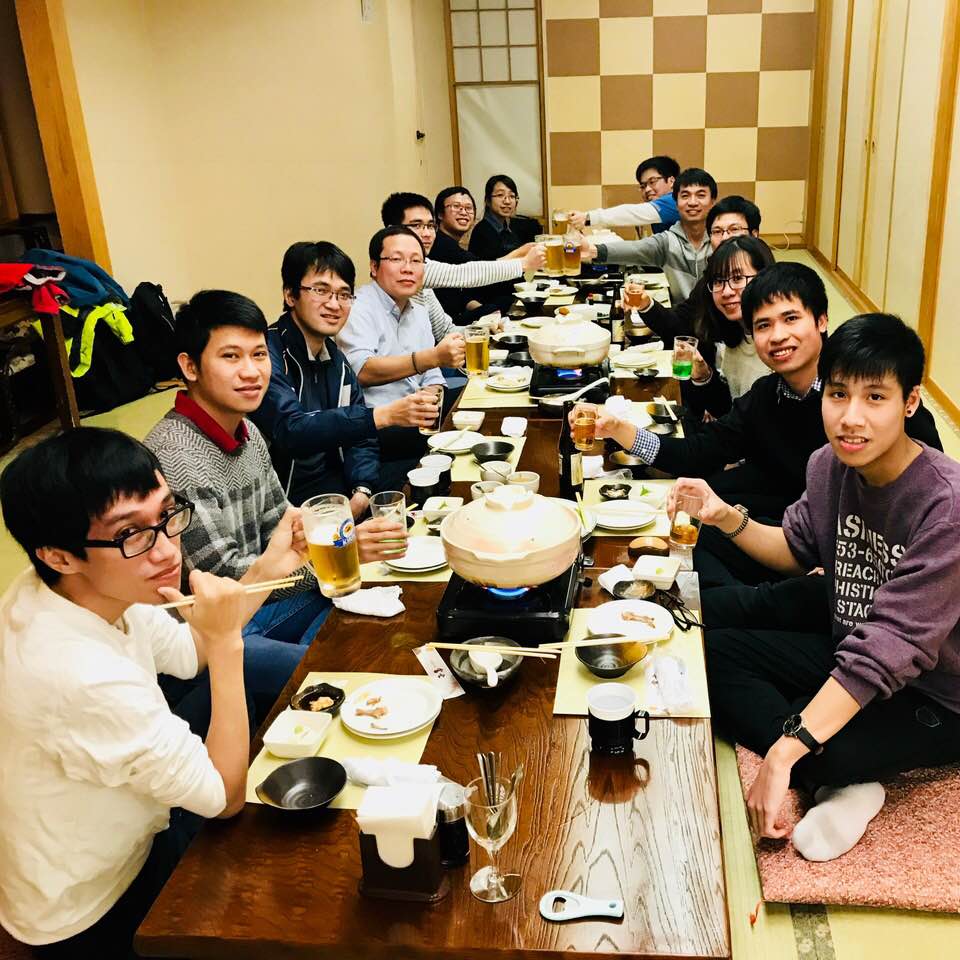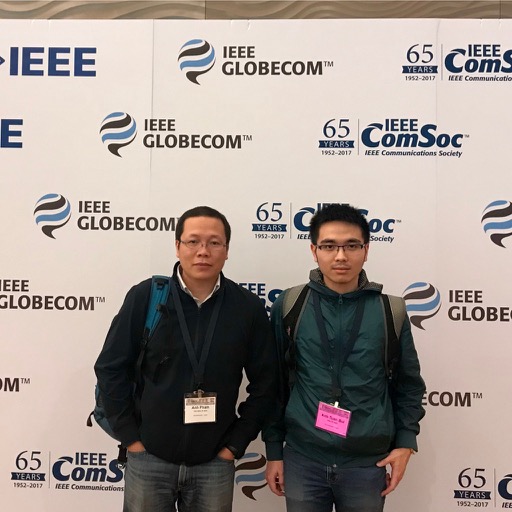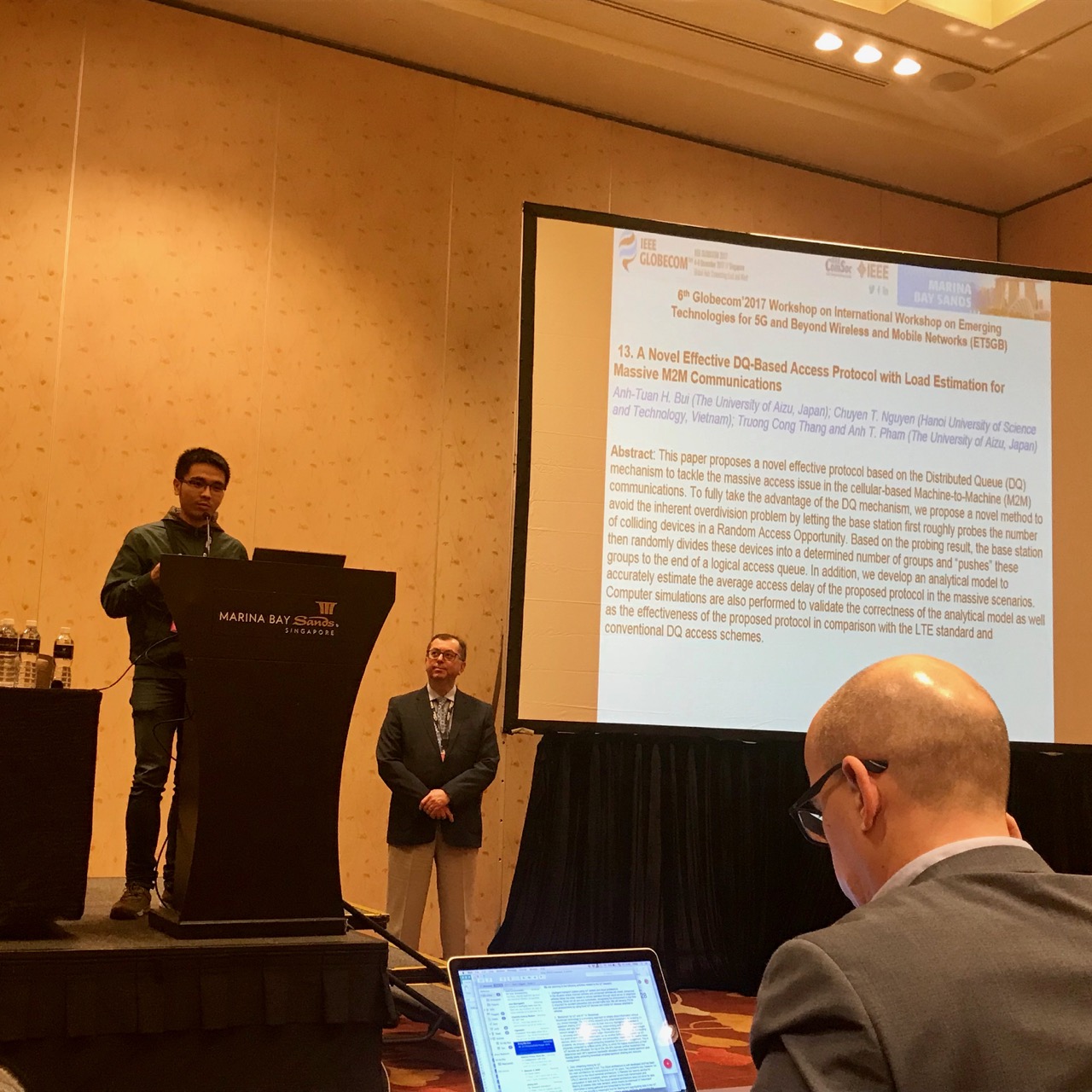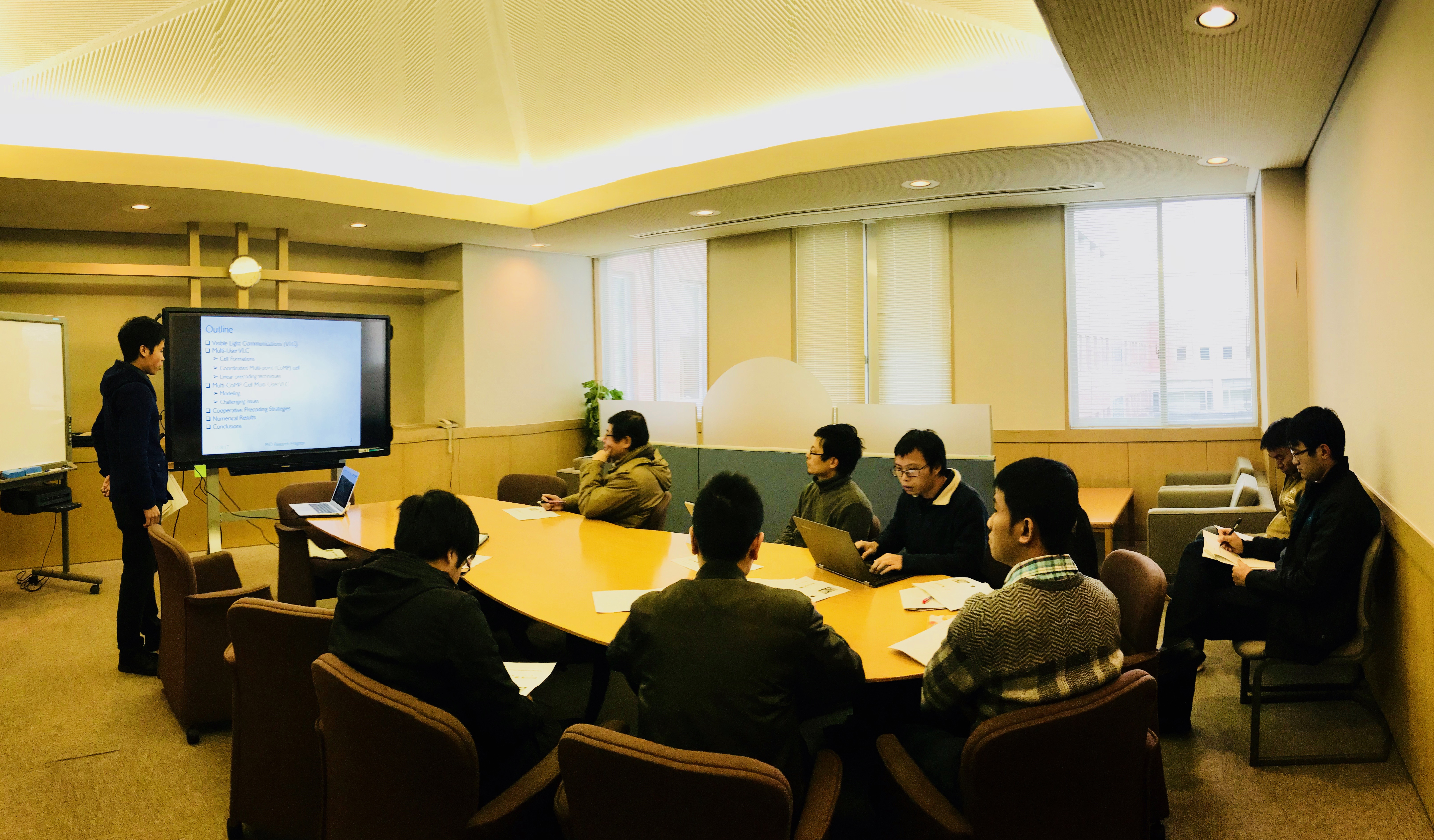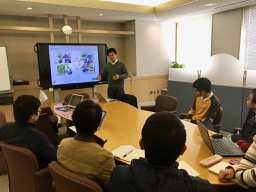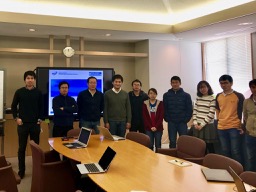 Oct. 21-24: Tuan and Prof. Anh Pham attend IEEE ICC China in Qingdao.

Sep. 29: Fall Entrance ceremony with 9 Vietnamese students. Four of them are CCL member; congratulations to Huyen Tran (PhD program), Thang Nguyen, Hoang Le (master program) and Loc Pham (junior).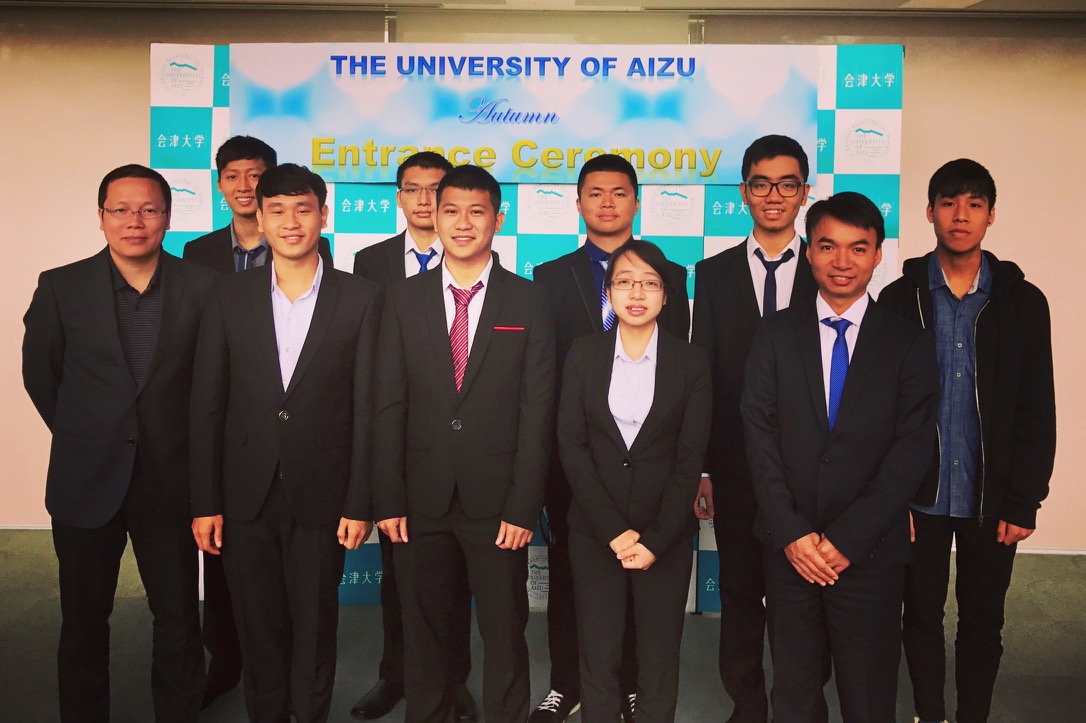 Sep. 28: New IEICE Transaction paper acceptance: A Study on Quanlity Metrics for 360 Video Communications, first authored by Huyen Tran. Congratulations!

Sep. 19: New paper, A New Adaptation Approach for Viewport-adaptive 360-degree Video Streaming, first authored by Duc Nguyen, is accepted as full paper to be presented at IEEE ISM 2017. Congratulations!

Sep. 15: Fall graduation ceremony. Congratulations to Dr. Hung Le, Dr. Phuc Trinh, Cong Le, Huyen Tran and Tu Nguyen!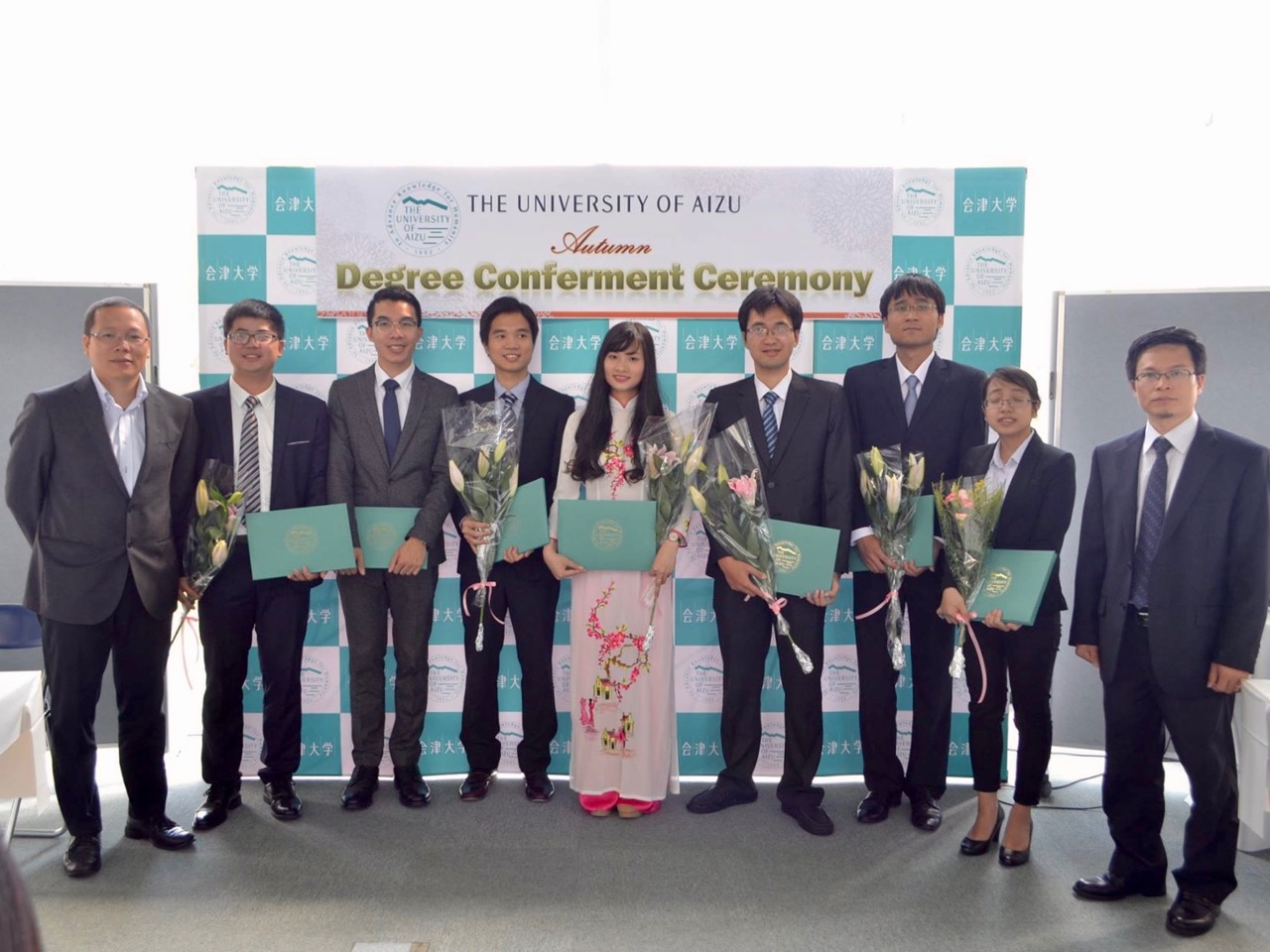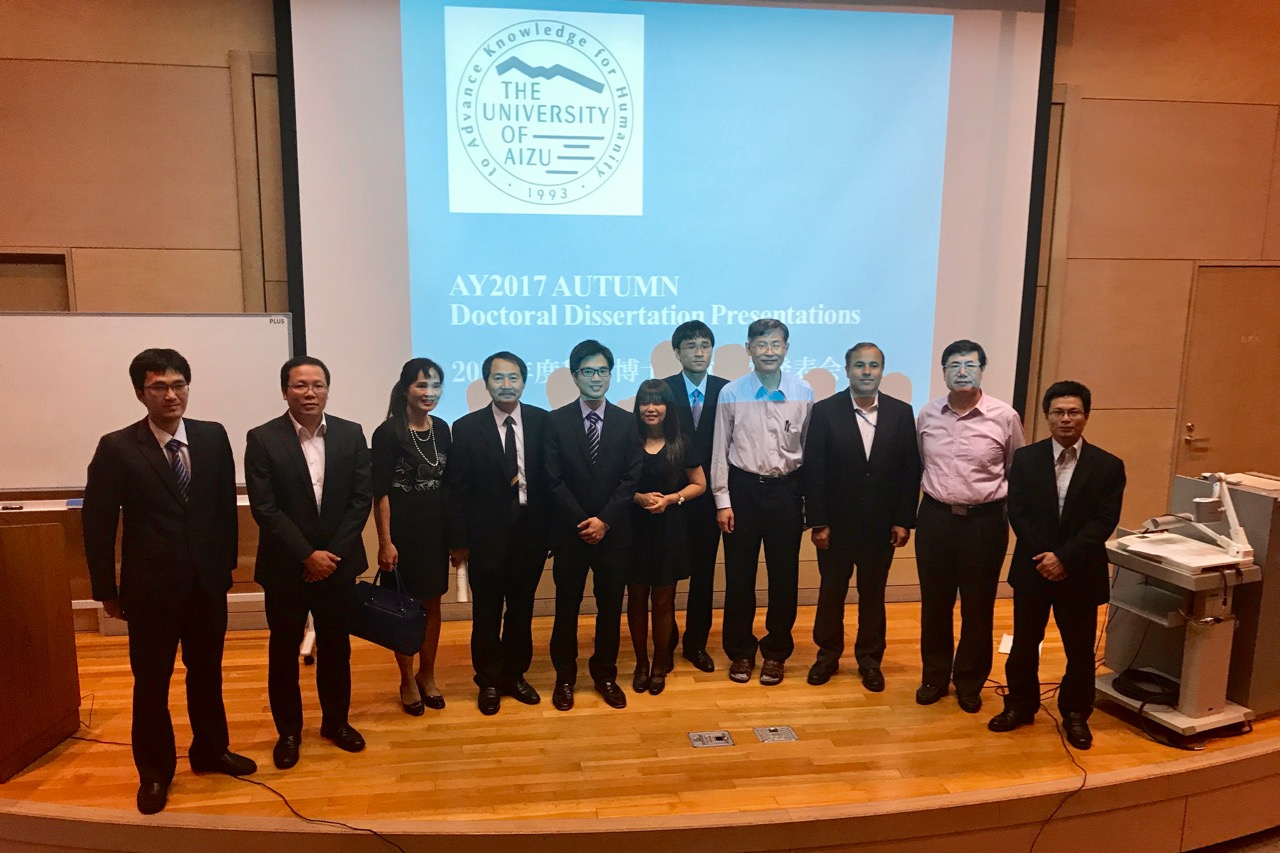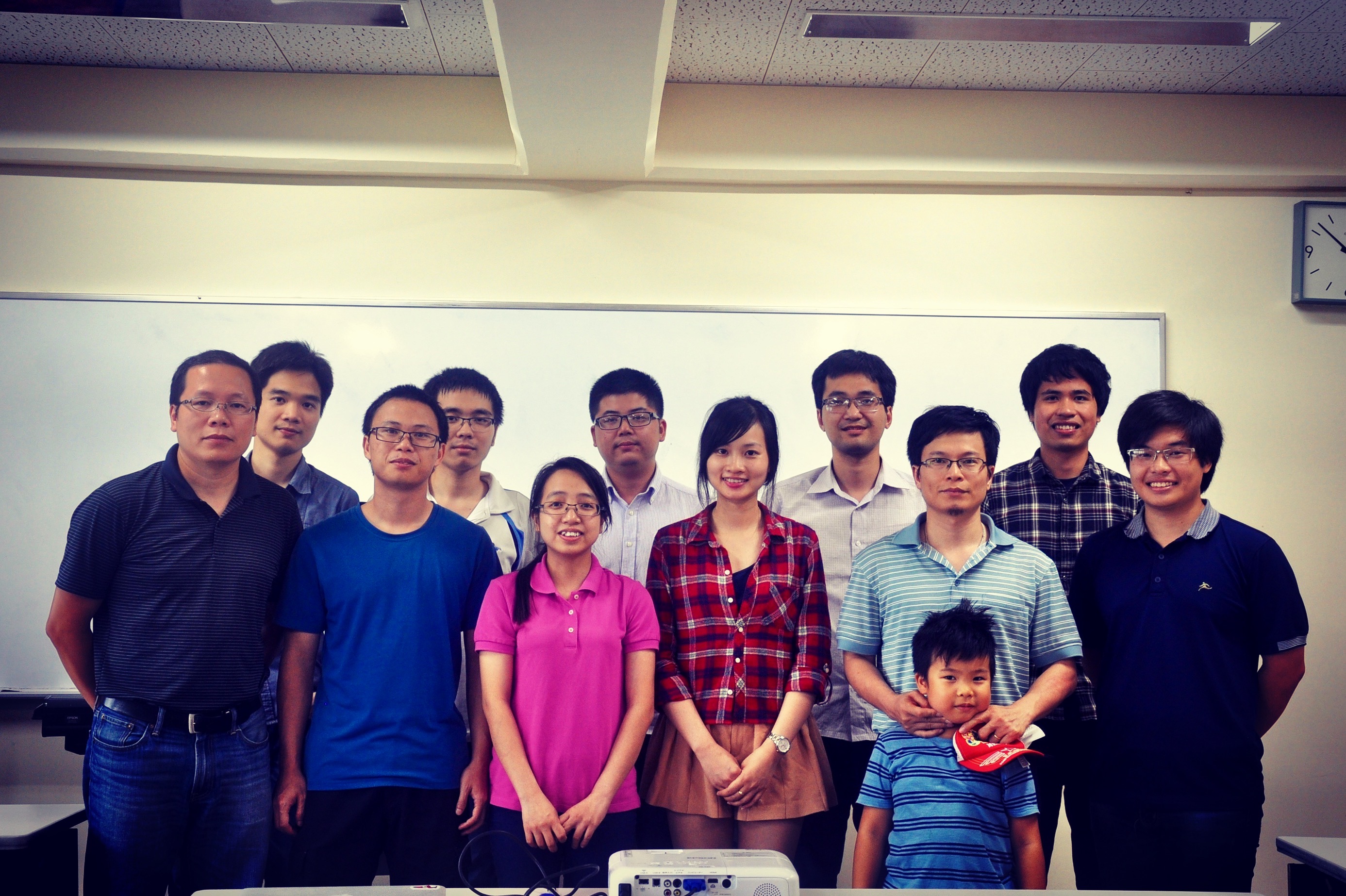 Academic activity - the CCL Summer Workshop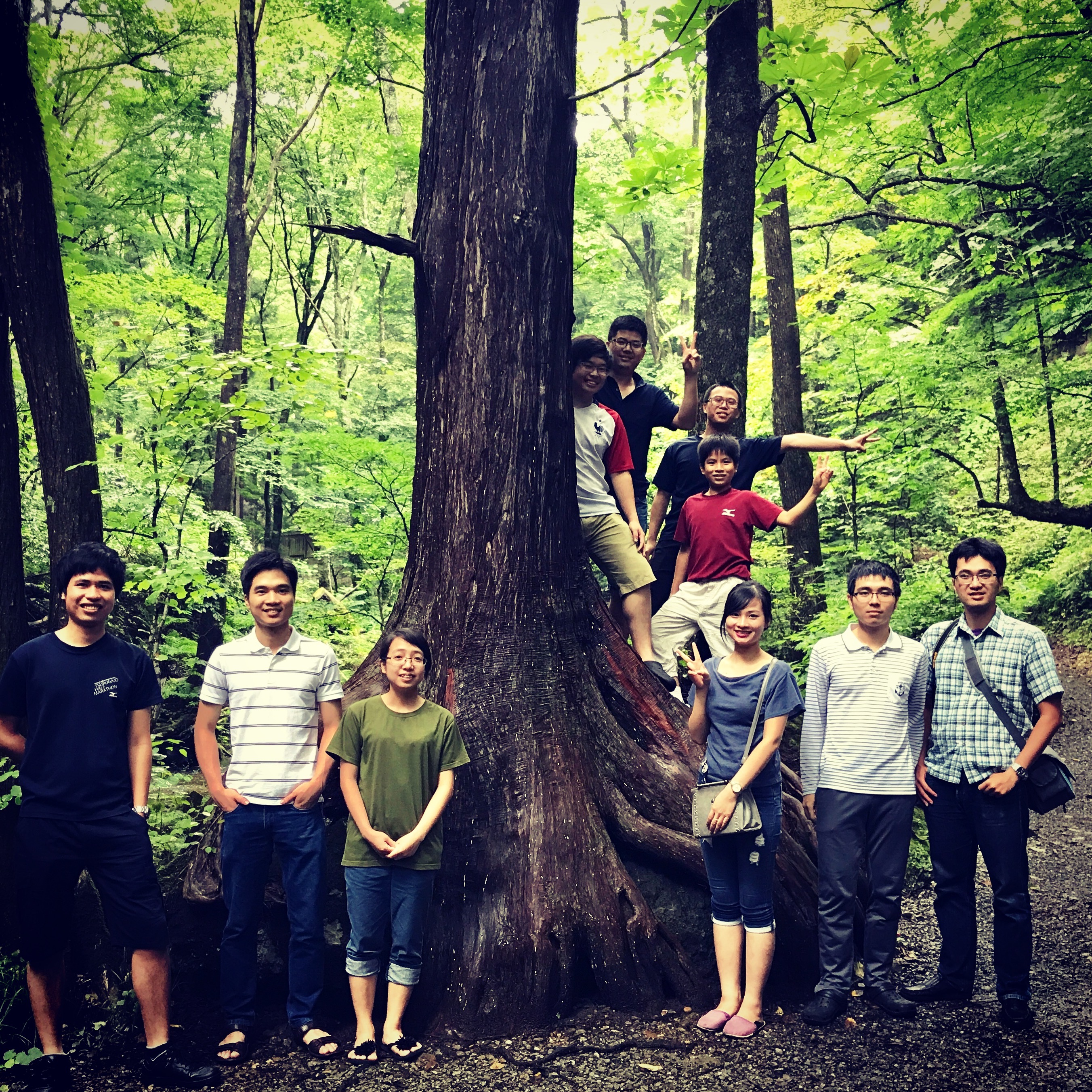 Outdoor activity - Visit the Tatsuzawafudo Falls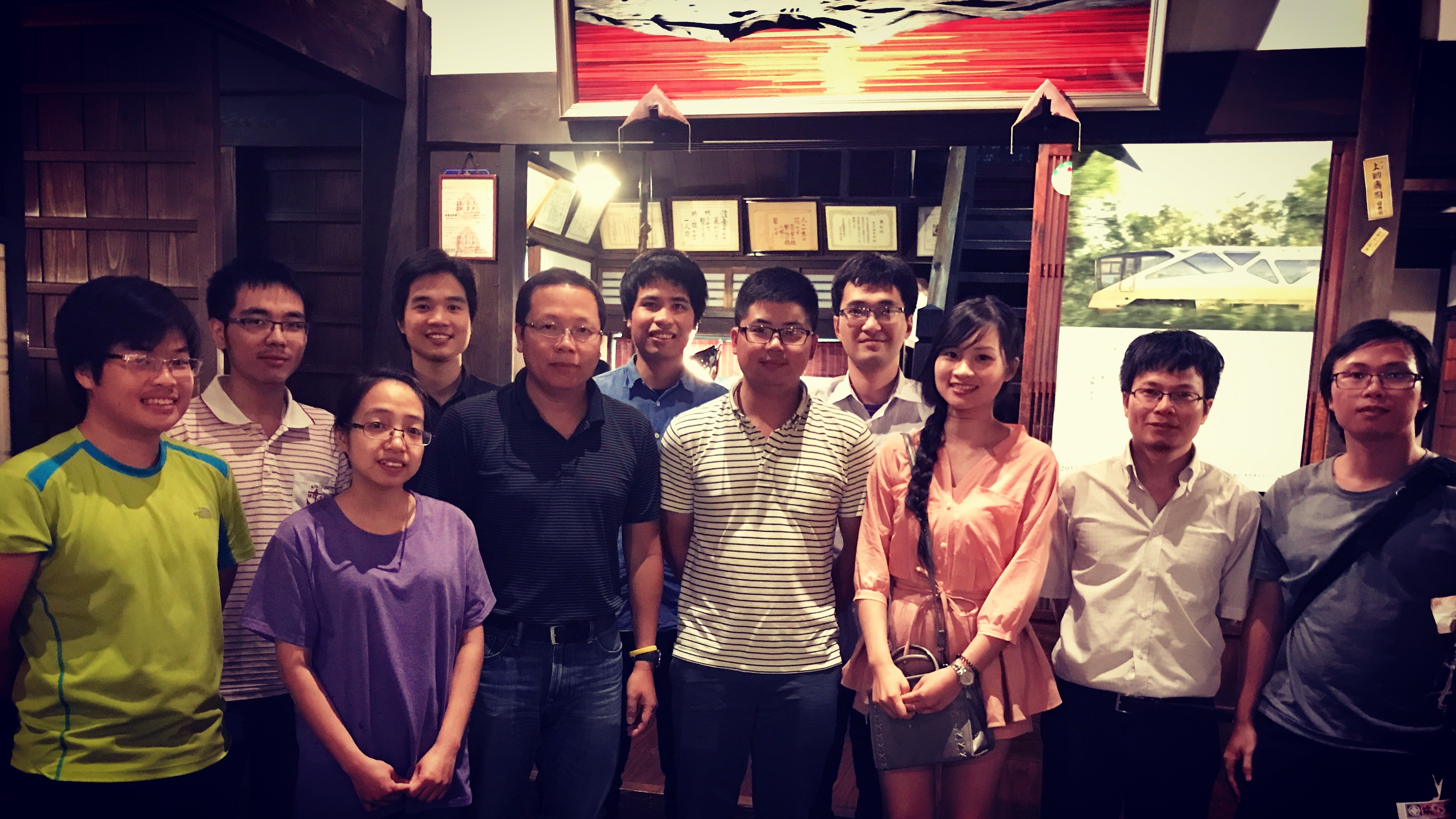 Aug. 1: New paper, An Improved DQ Access Protocol for Cellular-based Massive M2M Communications - first authored by Anh-Tuan, has been accepted for presentation by IEEE/CIC ICCC 2017. Congratulations.

July 31: New paper, VLC-based Smart Supermarket (SMARTKet): Concepts and Enabling Technologies, has been accepted for presentation by the IEEE GCCE 2017.

July 25: New paper, Cooperation Strategies and Optimal Precoding Design for Multi-User Multi-Cell VLC Networks, accepted by GLOBECOM 2017. Congratulations to Thanh Pham.

July 12: New article, entitled: Secrecy Sum-Rate of Multi-User MISO Visible Light Communication Systems with Confidential Messages, has been accepted by Elsevier's OPTIK, Special issue on Optical wireless communications. Congrats to Thanh Pham.

June 20: Hung Le and Phuc Trinh succesfully defense their PhD final reviews. Both will be conferred a PhD degree in September. We have a party to congratulate the PhD#3 and #4 of CCL, and at the same time, welcome the PhD#1 (Dr. Ngoc Dang) to return for a visit.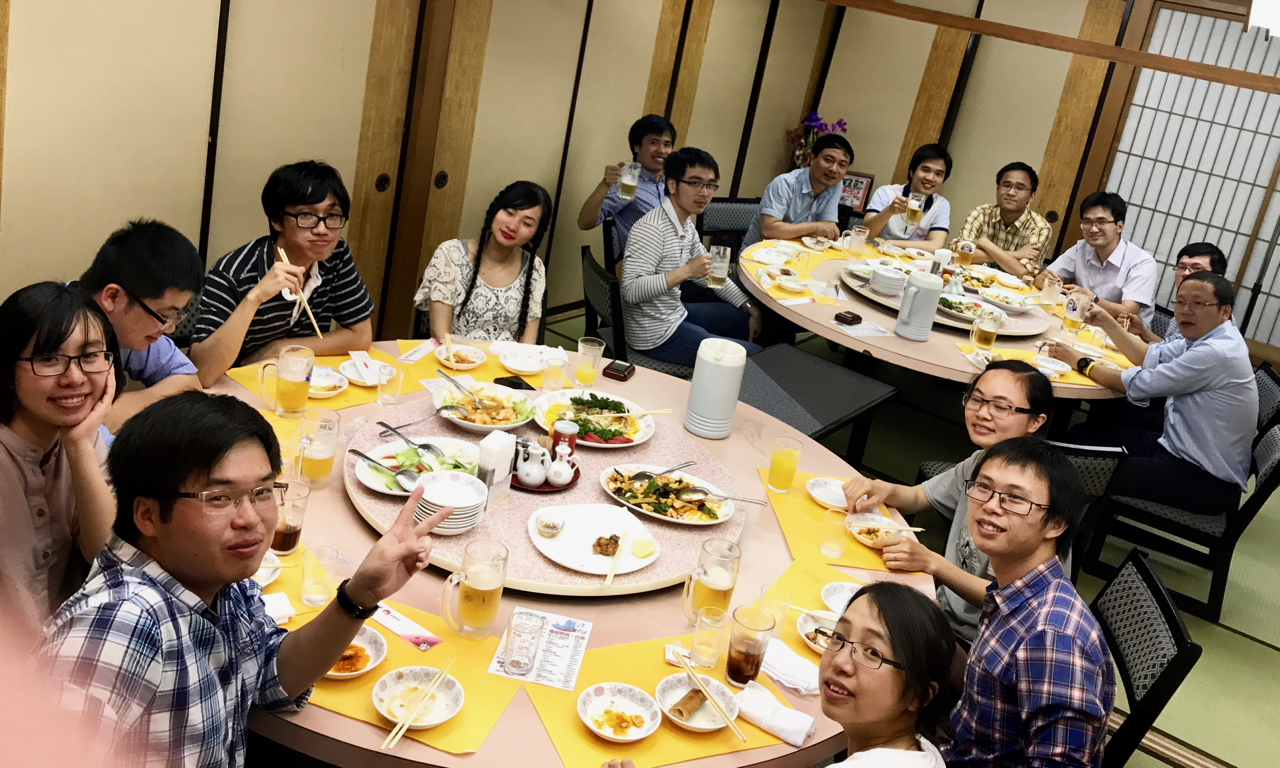 June 12: Our OB, and currently CCL external research associate, Dr. Ngoc Dang just arrives Aizu for a 2-month visit. Welcome home and enjoy your stay!

May 21-25: Our team, Phuc Trinh, Thanh Pham and Prof. Anh Pham, attend ICC in Paris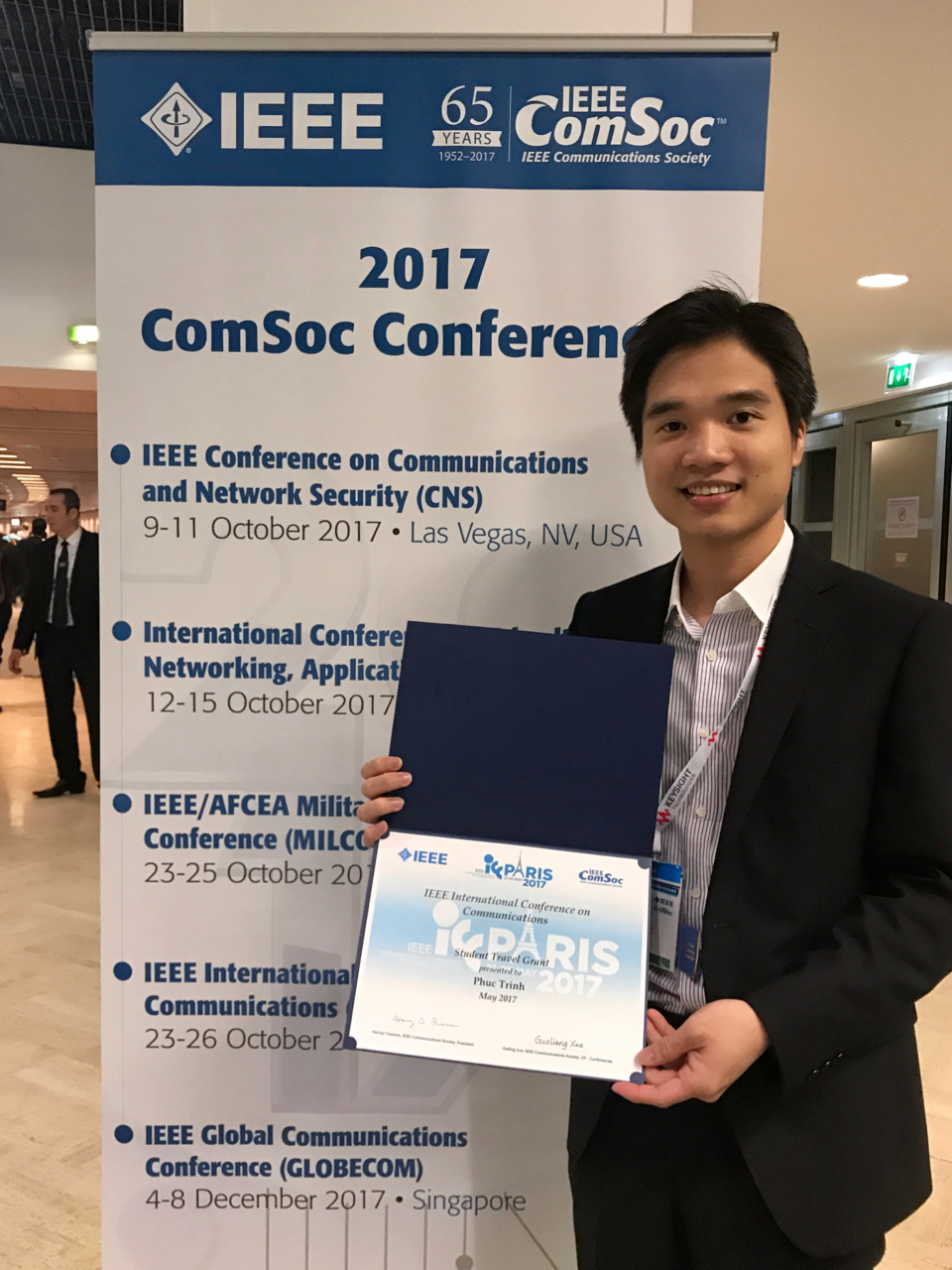 Phuc with the IEEE ICC STG award
| | |
| --- | --- |
| Thanh & Phuc at the conf. | Vietnamese scholars at ICC 2017 |
Apr. 7: Congratulations to Phuc for the prestigious Student Travel Grant award to attend IEEE ICC in Paris next month.

Mar. 29: IEEE TCOM paper, Multi-User Visible Light Communication Broadcast Channels with Zero-Forcing Precoding - first authored by Thanh Pham, has been accepted. Congratulations!

Mar. 21: Vuong Mai successfully completes his PhD study and leaves CCL. His first job is a postdoctotal position at KAIST. Congratulations and good luck for your future endeavor!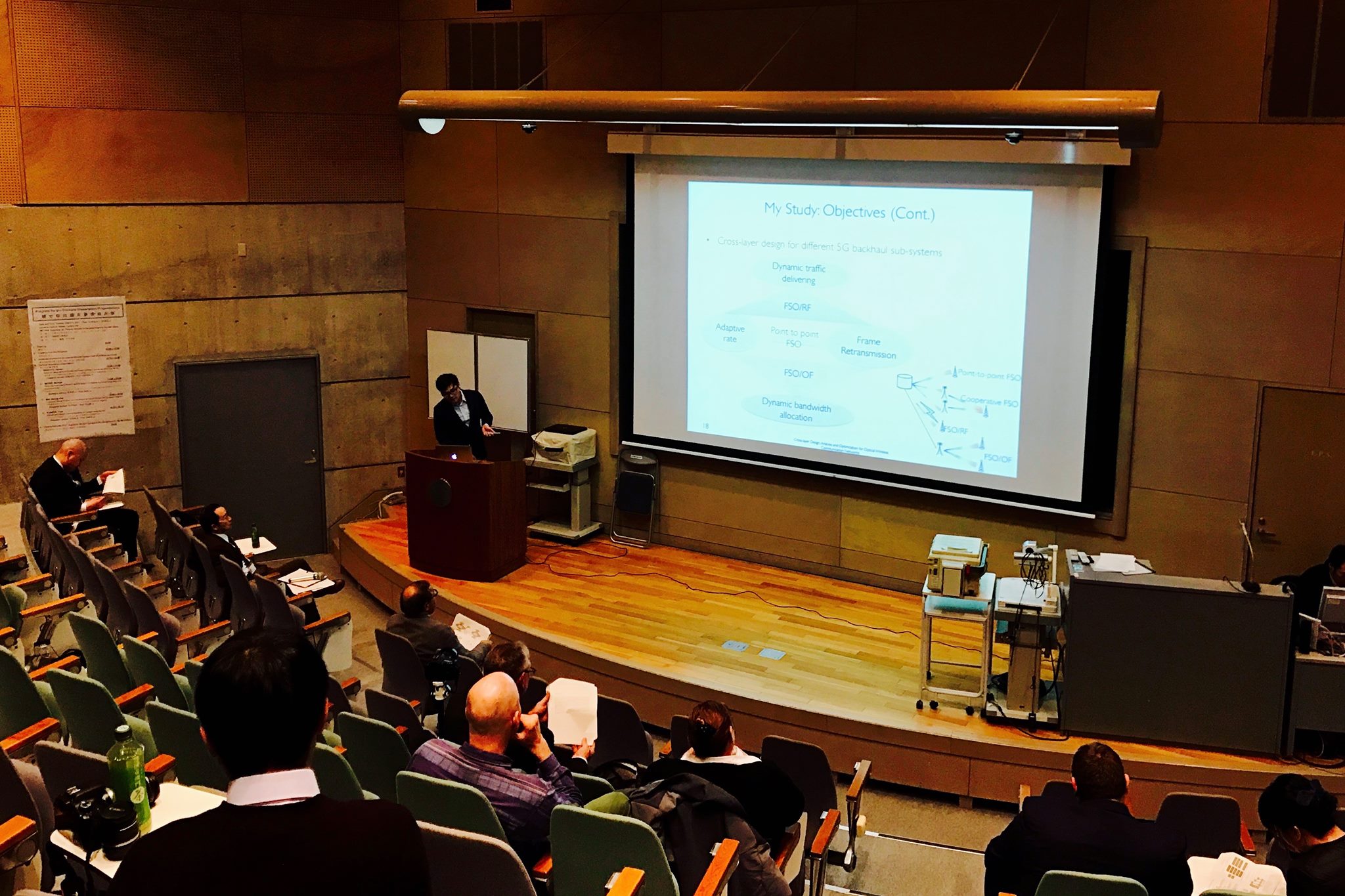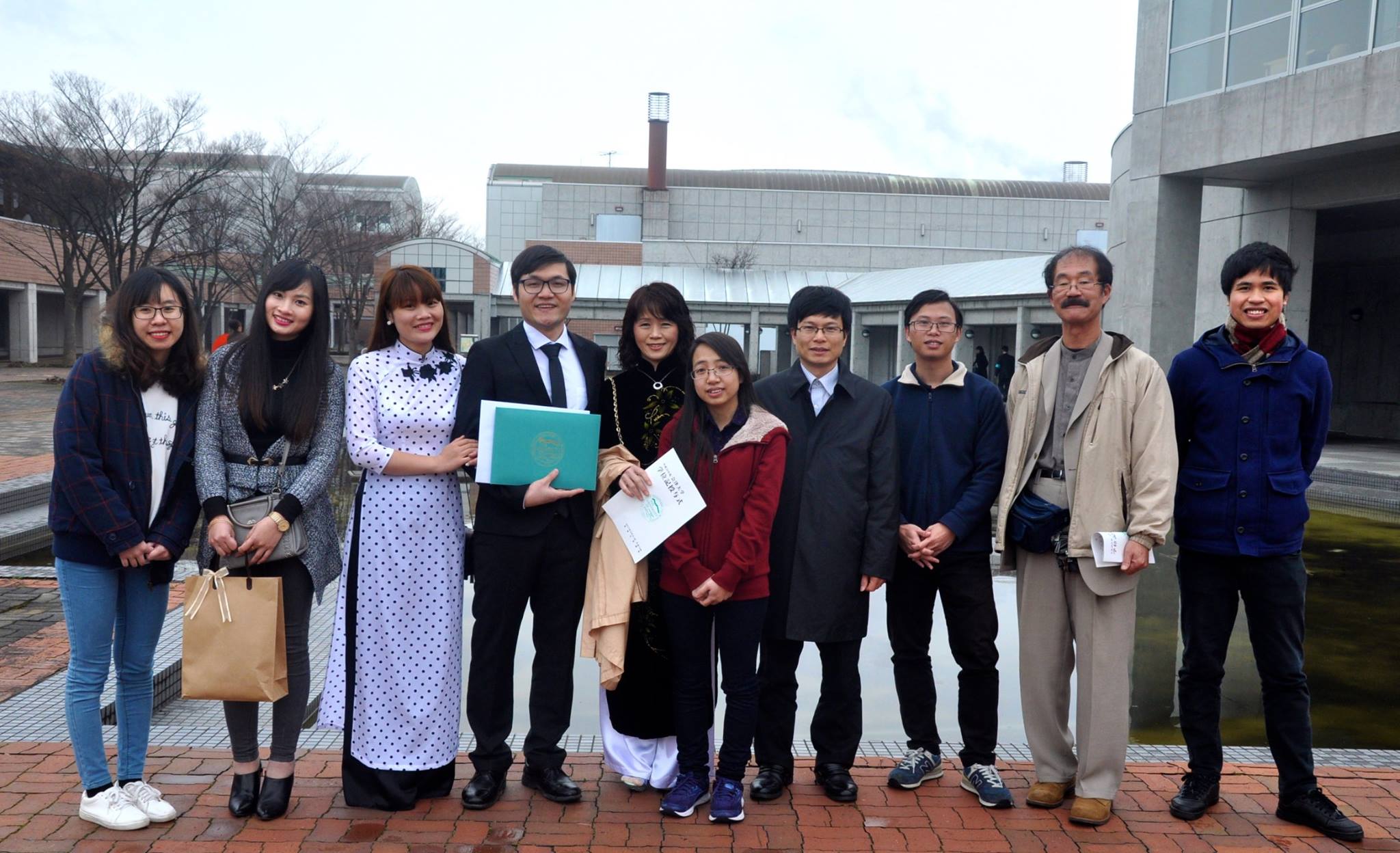 Vuong's PhD public presentation (left) and graduation day (right).
Feb. 19: Two more papers accepted by ICC 2017, WS on Optical Wireless Communications. Congratulations to Vuong Mai and Thanh Pham.

Jan. 30: Congratulations to Dr. Chuyen Nguyen and Anh-Tuan for the journal paper accepted by IET Communications.

Jan. 29: ICC 2017 paper acceptance, congratulations to Phuc Trinh.

Jan. 24: Vuong succesfully completes his final review for the PhD program.

Dec. 16, 2016: CCL year-end party. Thanks everyone for the hard-working, effective and very joyful year. We look forward to having another great year in 2017!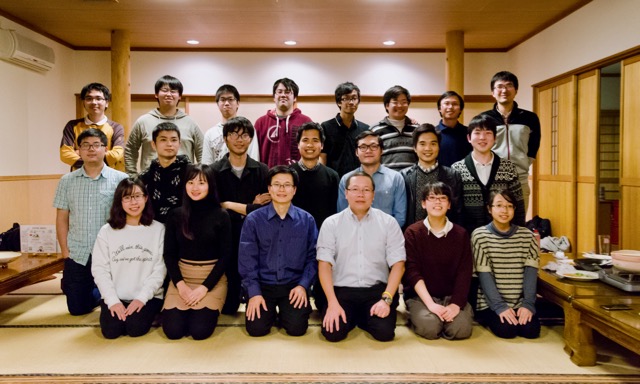 ---
(C) 2005-2017, Computer Communications Lab.