Open Campus Summer Stage
Many high school students, guardians and teachers visited the "Open Campus Summer Stage," held on Friday, August 4, 2006, at the University of Aizu.
In the morning, in addition to campus tours which were guided by students presently enrolled at the University of Aizu, mock lectures conducted by faculty members of the University, workstation experiences, public opening of research rooms, and consultation for entrance examination were implemented.
In the afternoon, an explanatory event regarding the University of Aizu was held at the Auditorium. The President gave an address to the visitors, and there were explanations regarding guidelines on AY 2007 entrance examinations and fundamental scholastic aptitude ranges which the University seeks from students. In addition, advice by present University students was provided to visitors.
On Saturday, October 7, 2006, the "Open Campus Autumn Stage" is scheduled to be held in conjunction with the school festival at the University of Aizu.
yCampus Toursz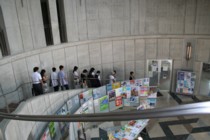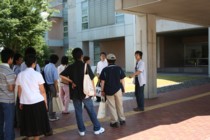 yMock Lectures/Class Observationz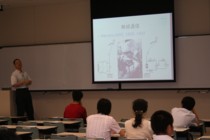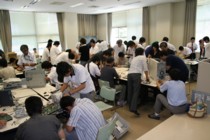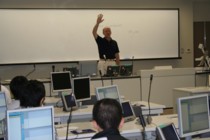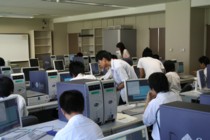 yPublic Opening of Research Roomsz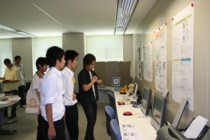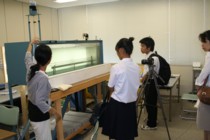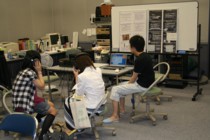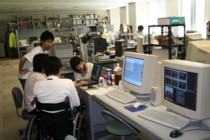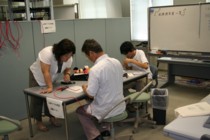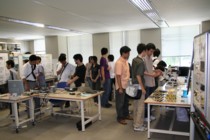 yUniversity Explanatory Meetingz