We offer special discount on registration to attendees from Fukushima-ken at JPY 25000
Final ProgramHERE
Access Guide to University of Aizu HERE
Conference Map HERE
*** Complete Registration HERE
History of Conferences
This event consists of two international conferences, namely the International Conference on Awareness Science and Technology (iCAST2013), and the International Conference on Ubiquitous Multimedia (UMEDIA2013). iCAST2013has been evolved from IWAC2009 (International Workshop on Aware Computing, Aizuwakamatsu, Japan), ISAC2010 (International Symposium on Aware Computing, Tainan, Taiwan), iCAST2011 (Dalian, China), and iCAST2012 (Seoul, Korea).On the other hand, UMEDIA2013 has been evolved from UMEDIA2008 (Lanzhou, China), UMEDIA2009 (Taipei, Taiwan), UMEDIA2010 (Jinhua, China), UMEDIA2011 (San Paulo, Brazil), and UMEDIA2012 (Xining, China). All the past events were fruitful and successful and the results can be found on the existing websites.

Conference Scope and Visions
This conference provides a forum for researchers, engineers, and scientists for discussing and exchanging ideas, opinions, and the latest results related to awareness science and technology, as well as ubi-media computing. The main purpose is to provide an opportunity for participants to integrate information, and obtain new ideas, new concepts, and new methodologies for realizing awareness in various computing machines, and for realizing more intelligent and more aware ubi-media systems. Topics of interest include, but are not limited to, the following:

Click here for the call-for-paper
Publication & Dates
Paper needs to be submitted in IEEE two-column format. Manuscript should be unpublished work, must include enough detail about the goal, the problem to solve, proposed methods and main results. Length of the final camera-ready paper should be6 pages. A maximum of additional two pages will be allowed with extra payment. Conference content will be submitted for inclusion into IEEE Xplore as well as other Abstracting and Indexing (A&I) databases.
May 1, 2013: Special session proposal due
May 7, 2013: Notification of SS acceptance
June 15, 2013(new): Deadline for paper submission
August 20, 2013(new): Notification of paper acceptance
September 10, 2013(new): Camera-ready manuscript due
September 20, 2013(new): Early-bird registration
Where to make submission of camera-ready paper
==>
CMT submission system
||
Instruction
Outstanding Keynote Lineup
We are honoured to announce that six outstanding professors will be invited as keynote speakers for the joint conference. Details regarding the keynote speakers, speech and etc. can be found on "Keynote" page of iCAST-13 and UMEDIA-13.

Dr. Xin Yao (IEEE Fellow), Professor, The University of Birmingham, UK
Dr. Frank Hsu, Professor, Fordham University, USA
Dr. Gary G. Yen, Professor, Oklahoma State University, USA
Dr. Shoichi Noguchi, President, Sendai Foundation for Applied Information Sciences, Japan
Dr. Jian-nong Cao, Professor, Hong Kong Polytechnic University, Hong Kong
Dr. Keun Ho Ryu, Professor, Chungbuk National University, Korea

Chance to Extend Your Works
Selected high quality and presented papers will be recommended to one of the special issues in the journals listed below:

Cluster Computing, Springer (SCI)
Int'l J. of Communication Systems, Wiley (SCIE)
more to be announced...
Demonstration Session
As a pioneer in the fied of awareness computing and ubi-media computing, this joint conference creates an opportunity for researchers (from both academic and/or industrial organization) to demonstrate their recent works (or prototypes). Propective attendees to this demonstration session are recommended to keep the updated schedule below and prepare the required materials for official preparation. Dtails can be found in the Call-for-Demonstration.
July 15, 2013: Confirmation of attendance
August 2, 2013: Submission deadline
August 9, 2013: Notification of acceptance
November 3, 2013: Demo session
Best Student Paper Award
Each paper, which student is the first author, will be evaluated rigrously by the program committees. Evaluation process briefly include the quality of submitted manuscript and presentation on the venue. Top five will be rewarded with the "IEEE SMCS Japan Chapter Best Student Paper Award".


(NOTE)Students must become an IEEE SMCS student member before obtaining the award.
Sponsors
Main Sponsor: IEEE SMCS Japan Chapter Technical Co-Sponsors: IEEE CI Society, IEEE SMC Society, Future Technology Association International (FTRA) Additional Support: IEEE SMCS Technical Committee on Awareness Computing, IEEE CIS Task Force on Aware Computing, IEEE CIS Task Force on Brain Informatics, IEEE Sendai Section, IEEE Tainan Section, Computer Society of India, and Taiwanese Association for Consumer Electronics.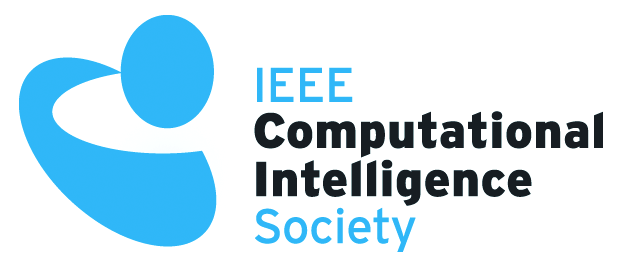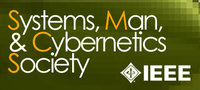 News
April 28, 2013 - Registration rates announced
February 4, 2013 - Keynote Speakers Confirmed
January 16, 2013 - Special Issues Confirmed
December 12, 2012 - Sponsorship Confirmed - IEEE CIS, IEEE SMCS
October 10, 2012 - Website Announcement
October 12, 2012 - CFP ready for download (click)