Project 1

Learning Style Index App
To help understand and analyze learning preferences
Based on our research on learning technology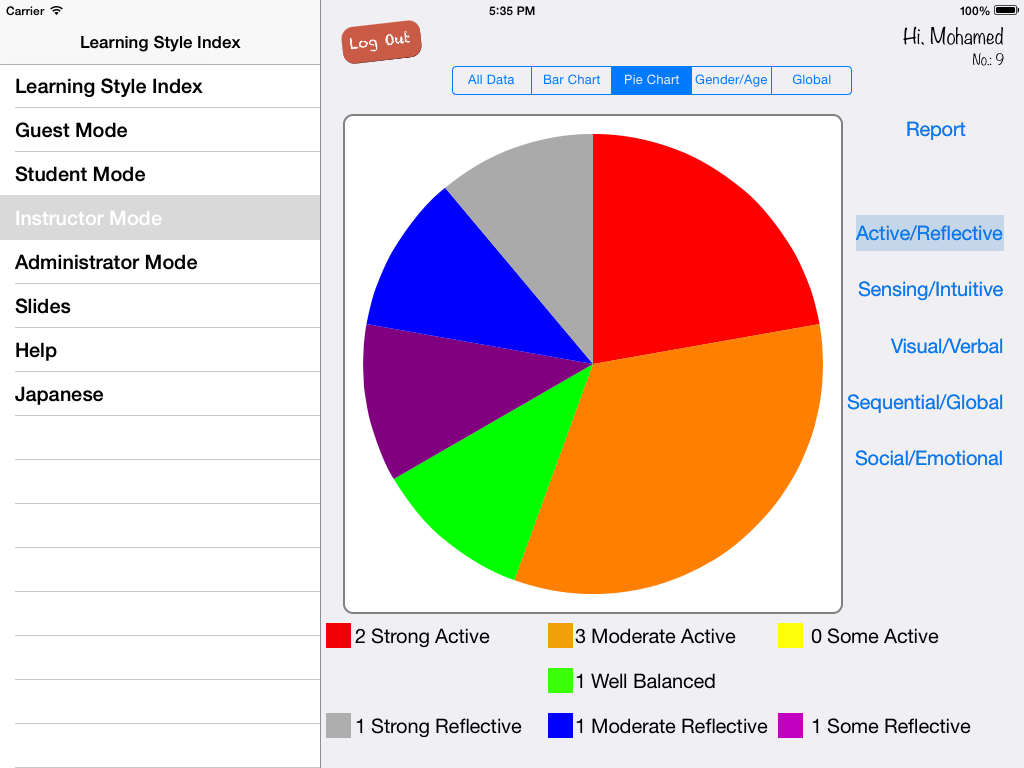 It will be available in Apple App store shortly.

Introduction

A learning style index is a method to classify the learning preferences of learners. Learning preferences can then help learners to find their most effective way to learn. On the other hand, teachers can gain by knowing their students' learning preferences. From the teacher's point of view, if they figure out their students' learning preferences, they can adjust their teaching style and adopt suitable learning materials to best fit with the students' learning preferences.
If there is a mismatch between a learner's learning style and the way learning materials are presented, students are more likely to lose motivation to study.
Our learning style index model is based on Felder and Silverman model. The model classifies learners into five axes: active versus reflective, sensing versus intuitive, visual versus verbal, sequential versus global, and emotional versus social.
Active learners gain information through a learning-by-doing style, while reflective learners gain information by thinking about it. Sensing learners tend to learn facts through their senses, while intuitive learners prefer discovering possibilities and relationships. Visual learners prefer images, diagrams, tables, movies, and demos, while verbal learners prefer written and spoken words. Sequential learners gain understanding from details and logical sequential steps, while global learners tend to learn a whole concept in large jumps. Social learners prefer to learn in groups while emotional learners are affected by their emotions and prefer to study in a stand alone style.
In fact, if learners become aware of their learning preferences, it is not always true that their grades will improve. However, knowing their learning preferences can help learners continue to study. If learners can continue to learn something for a long time, gradually a gap widens between the learners who study based on their learning style and the others.

Smart cloud based implementation of the project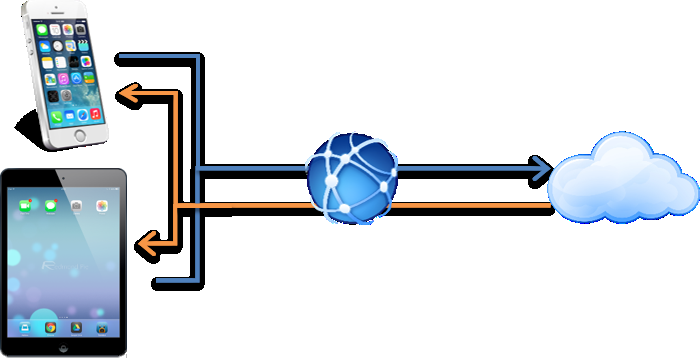 Project modules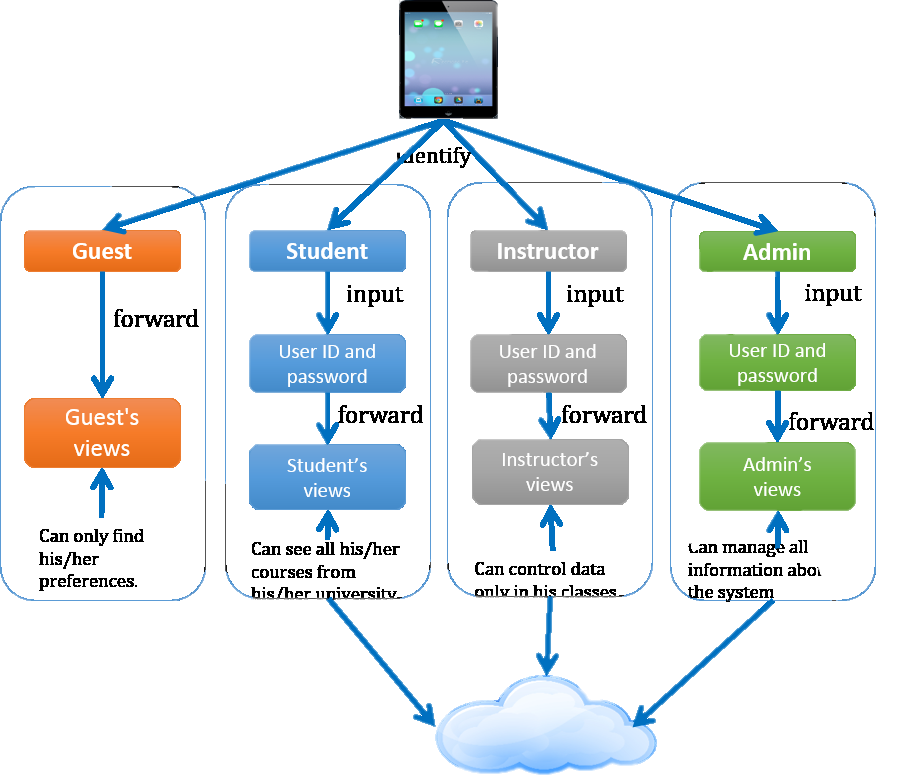 The project has 4 modules:
Guest module: for a learner who just want to know his/her learning preferences
Student module: students who are registered with some courses and want to send their learning preferences to their teachers
Instructor module: it gives instructors a full analysis of their students learning preferences
Administrator module: this is the system admin who handle all the system issues
All students data are stored and retrieved over the cloud

Project sample benefit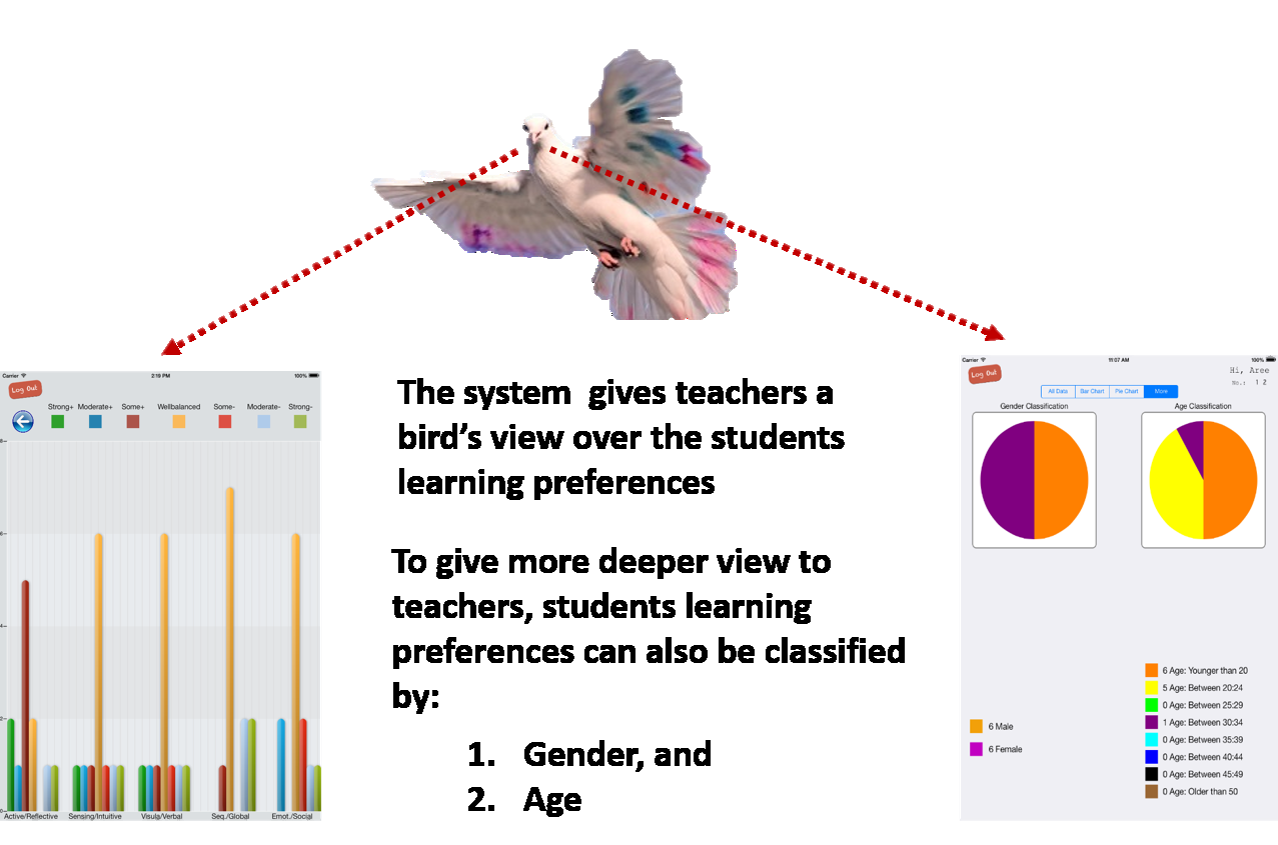 ---
Project 2

Java Multimedia Learning System
A Multimedia Learning System for Java Language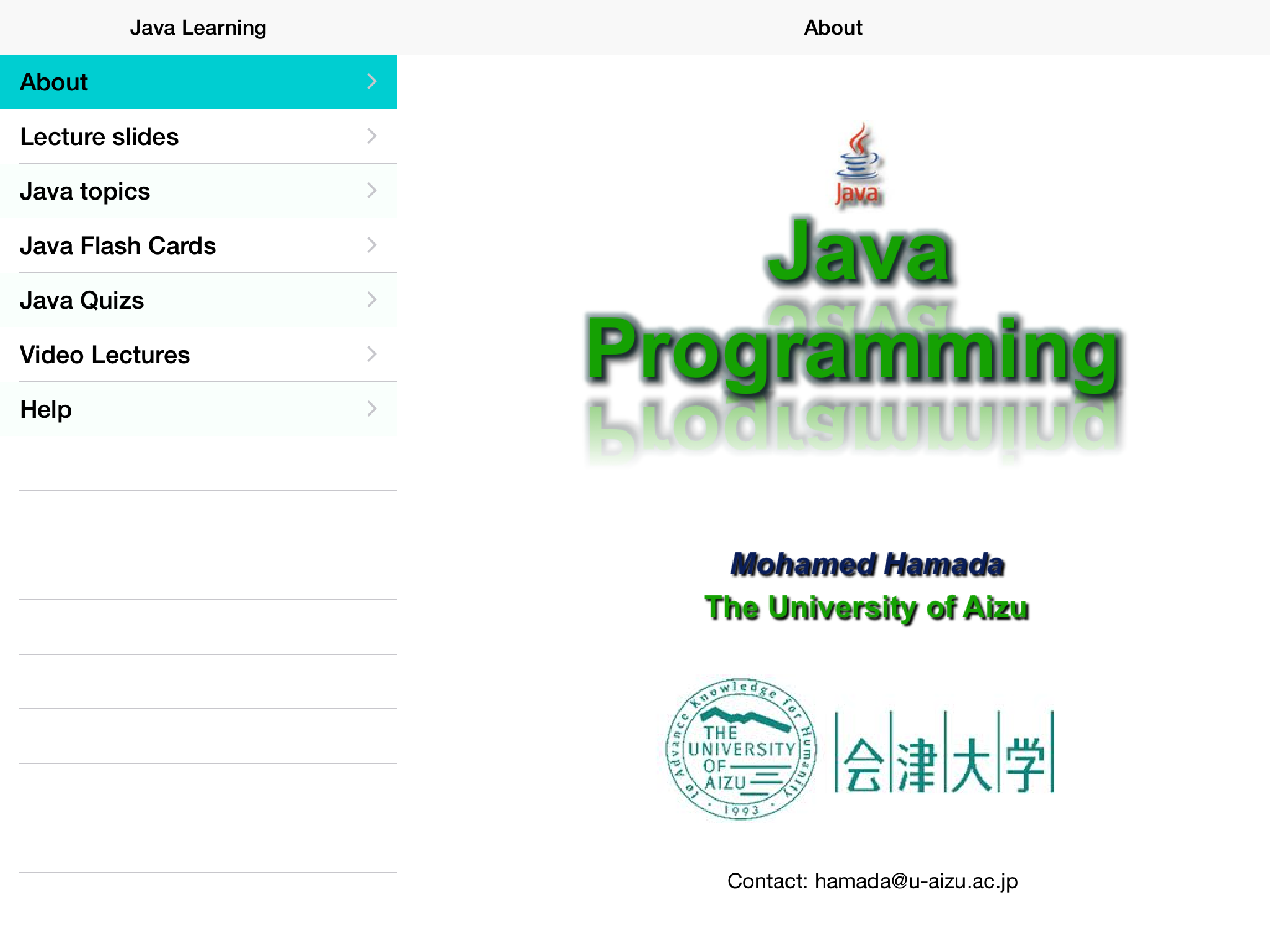 It is now available in Apple App store: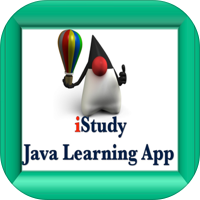 and can be downloaded here.

Introduction

Java is the most commonly used programming language in both academy and industry. It is a part of computer curriculum in almost any higher education institution in computer science and engineering.
For the benefit of our students and colleagues who are interested in learning Java, I created a Java app for iPad. The app contains lecture slides, lecture materials, flash cards, a quiz section, etc.
It will be available shortly for free at Apple App Store.


Materials

Materials to be covered are:

ppt Lecture slides
Java topics explanation
Java Flash cards
Interactive Quiz system
Video Lectures
Other future additions

Some Screen Shoots are following:


ppt Lecture slides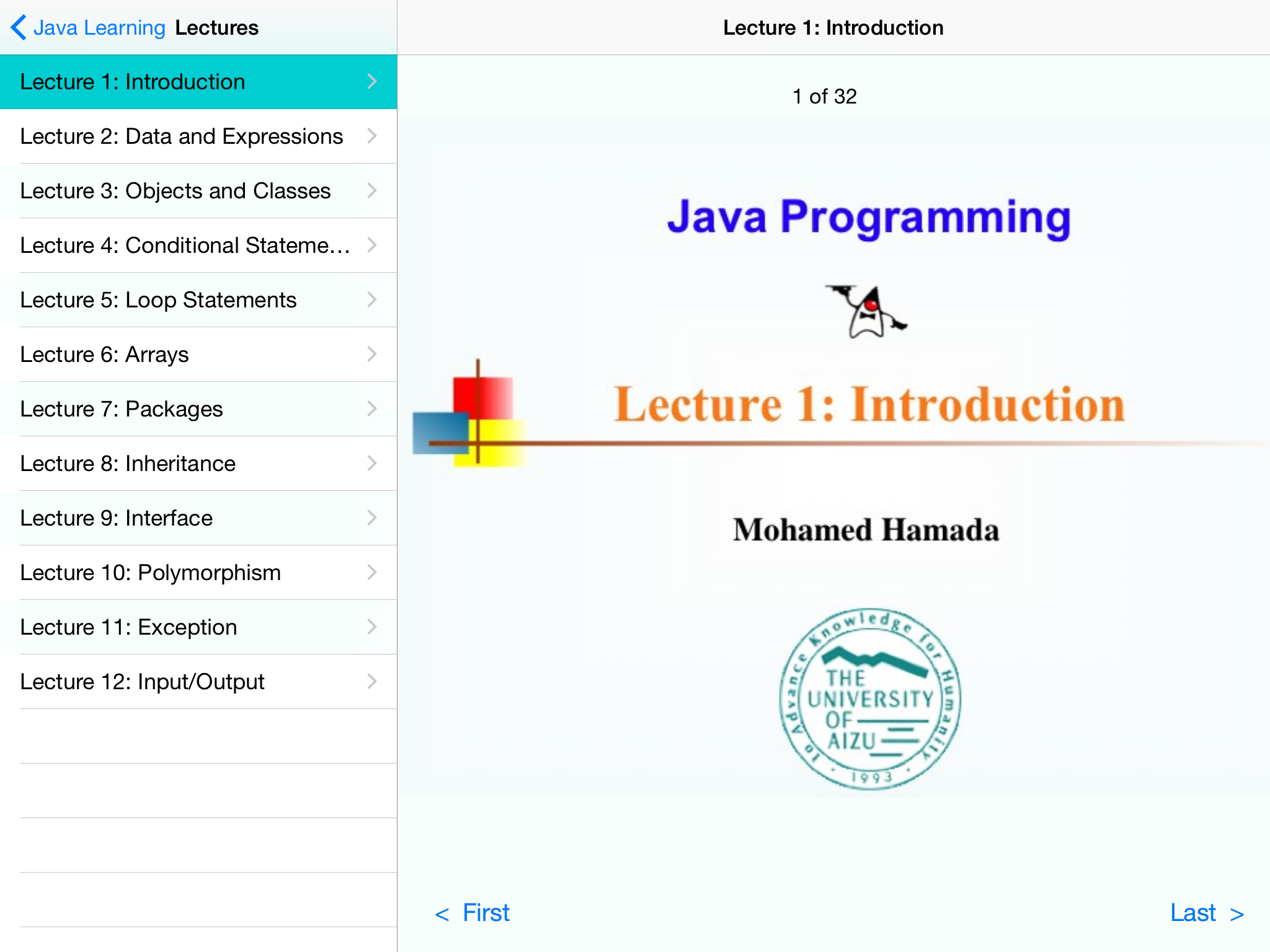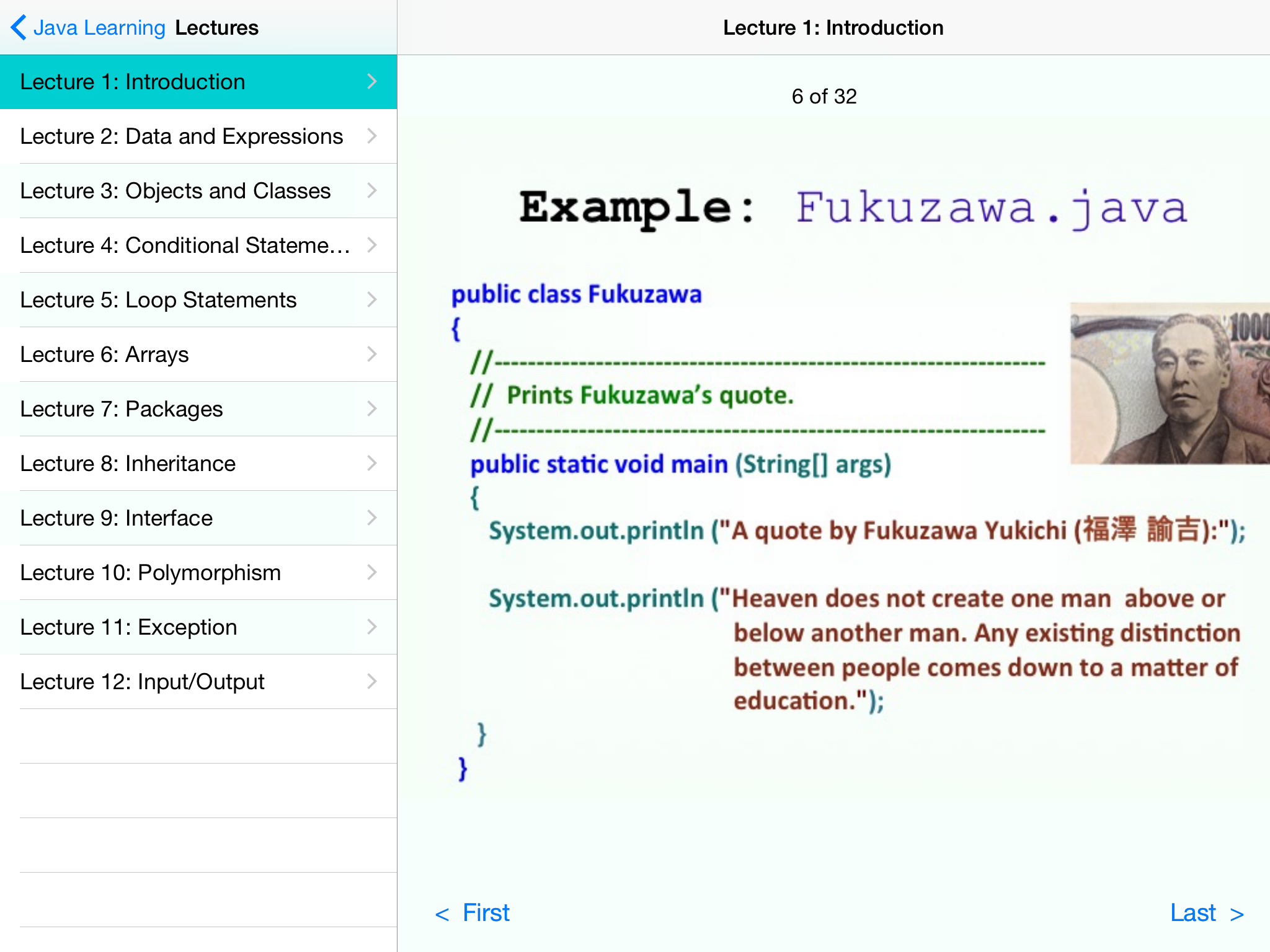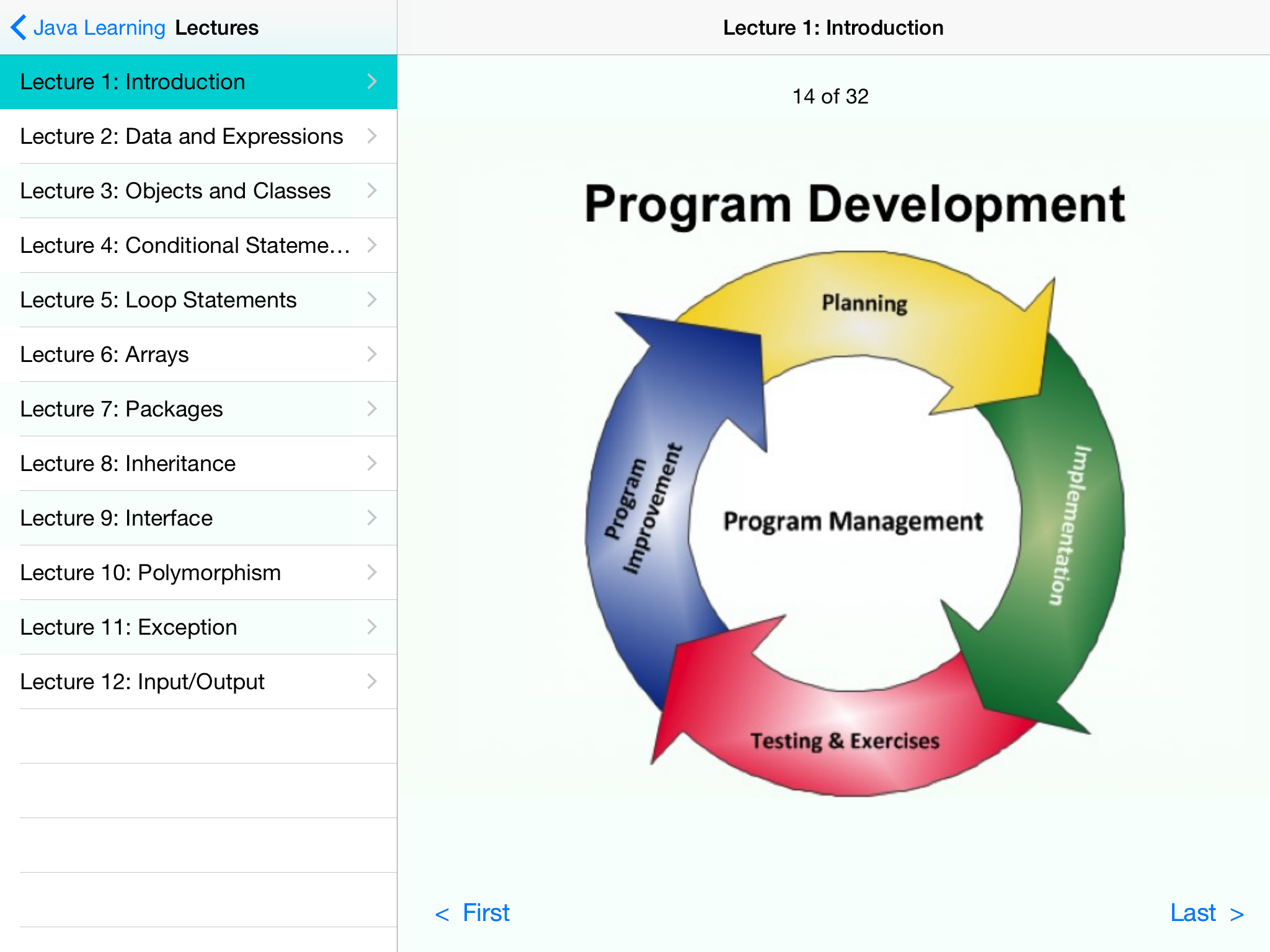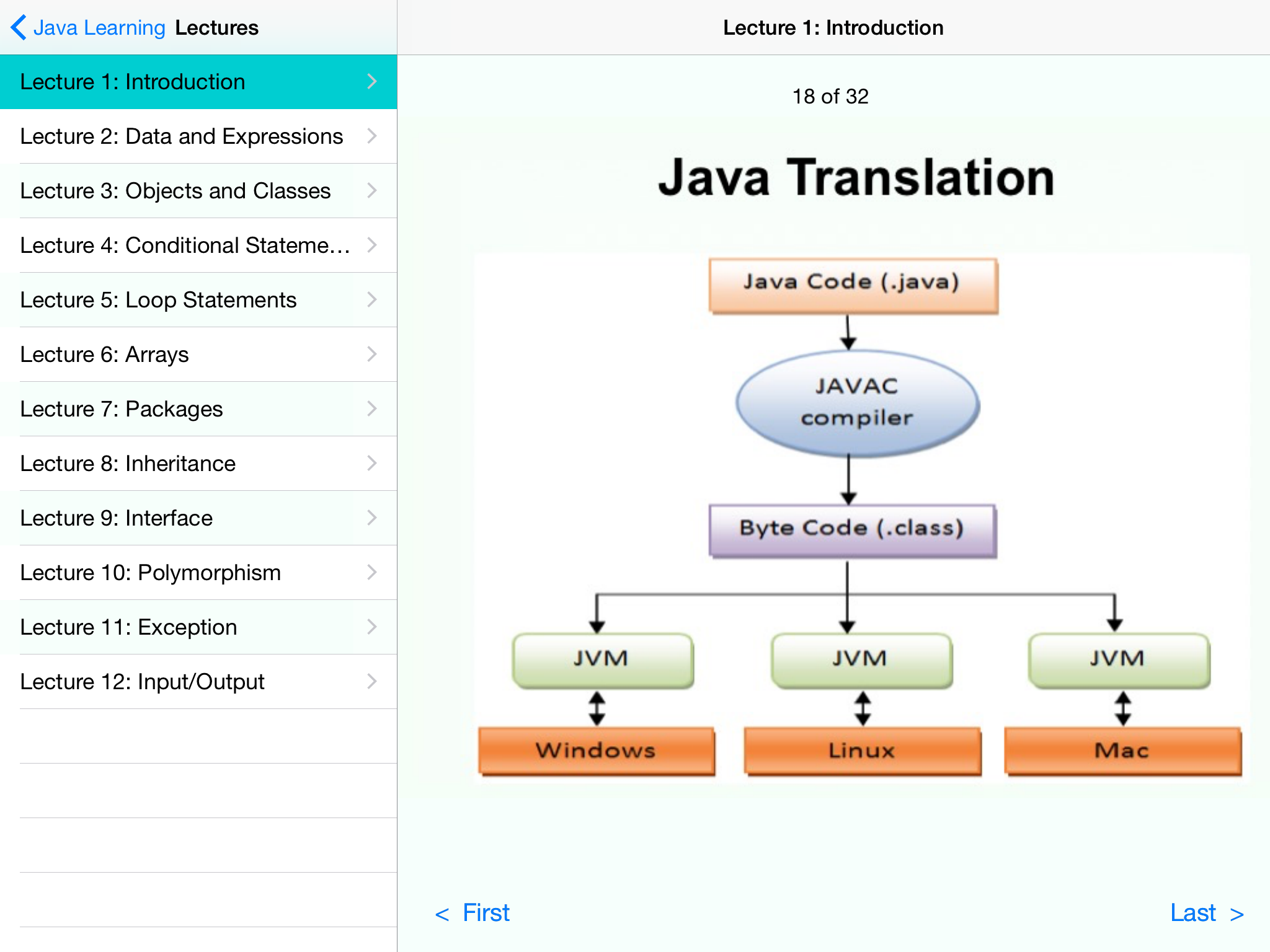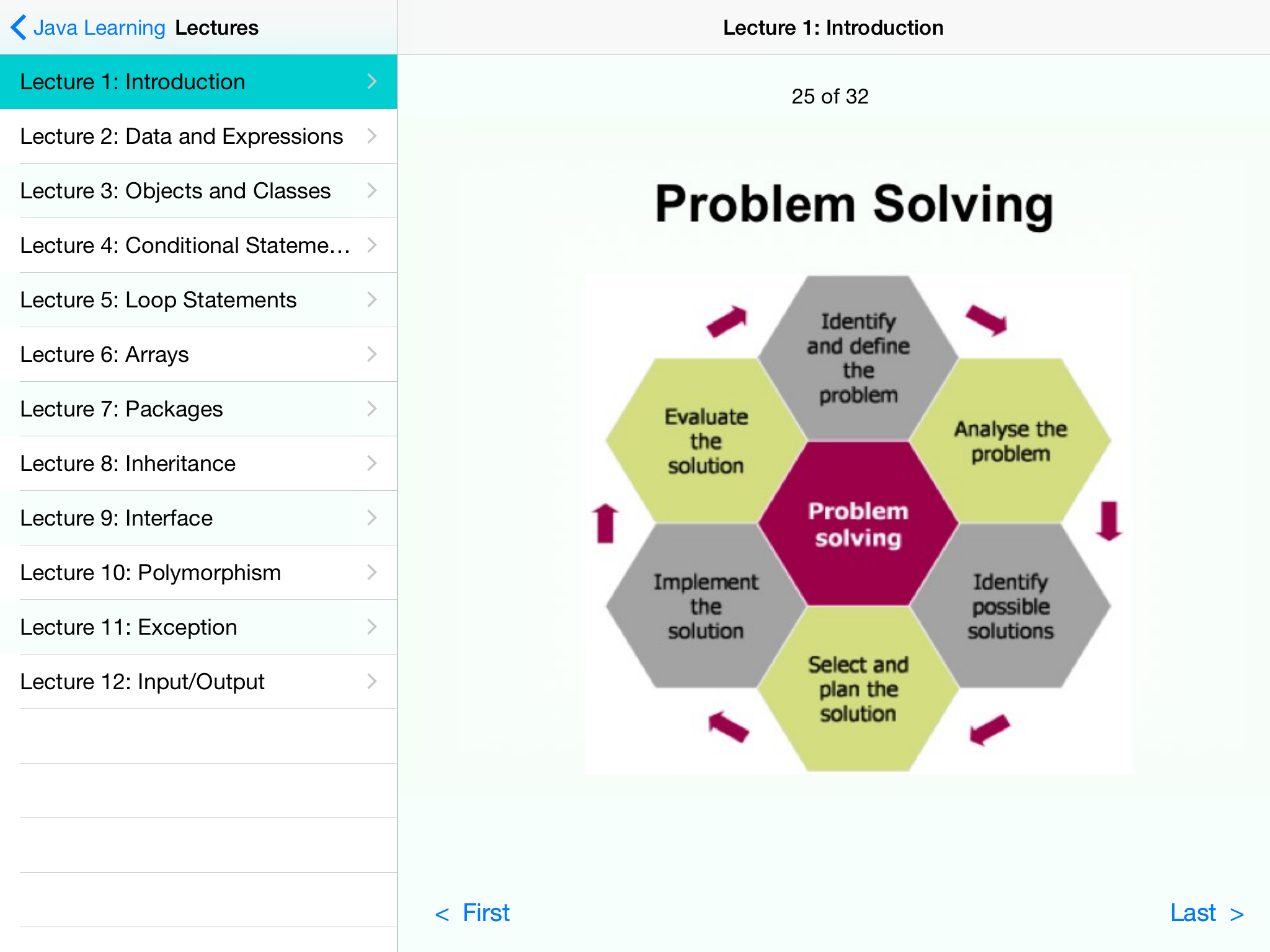 Java topics explanation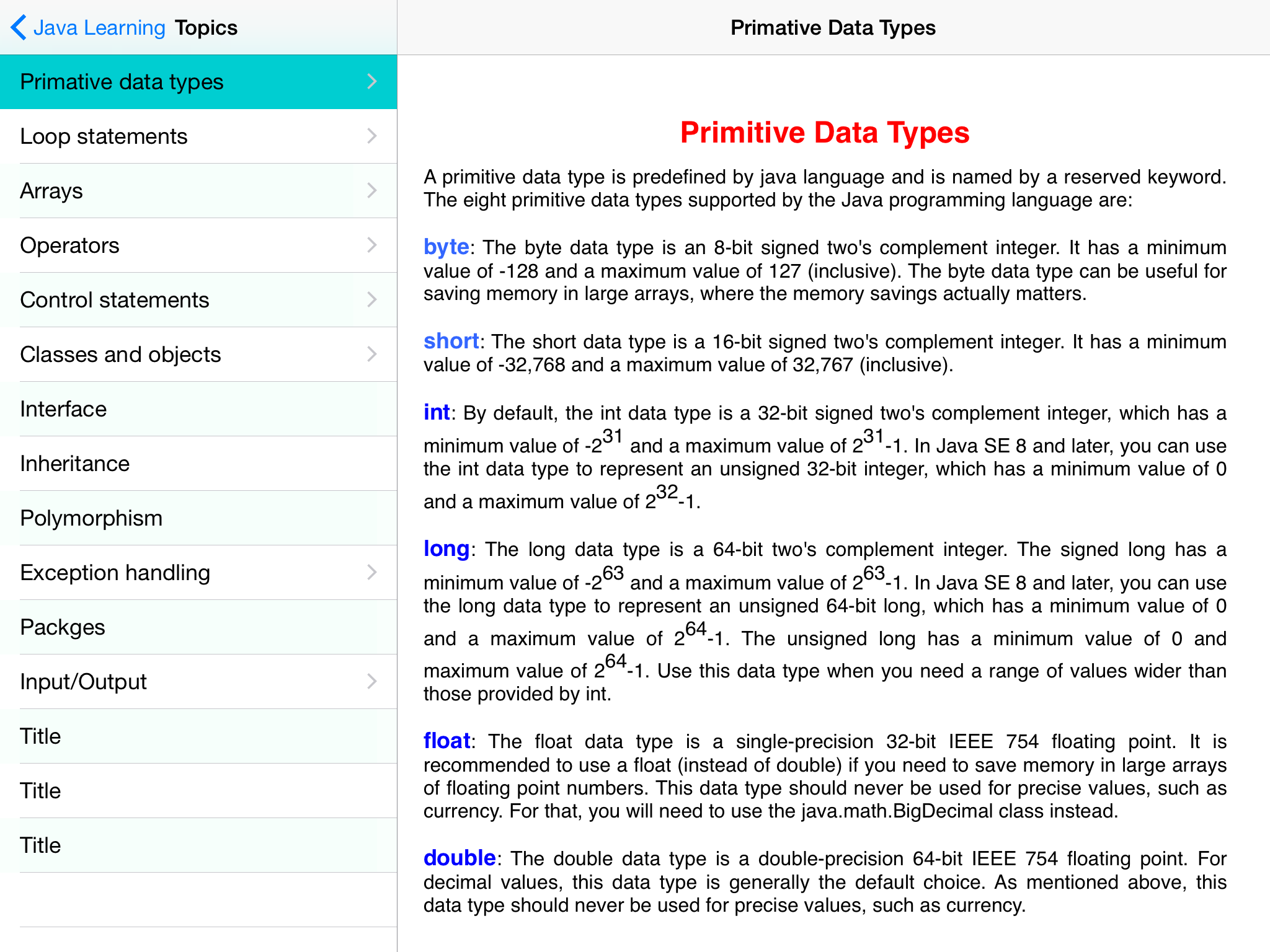 Java Flash cards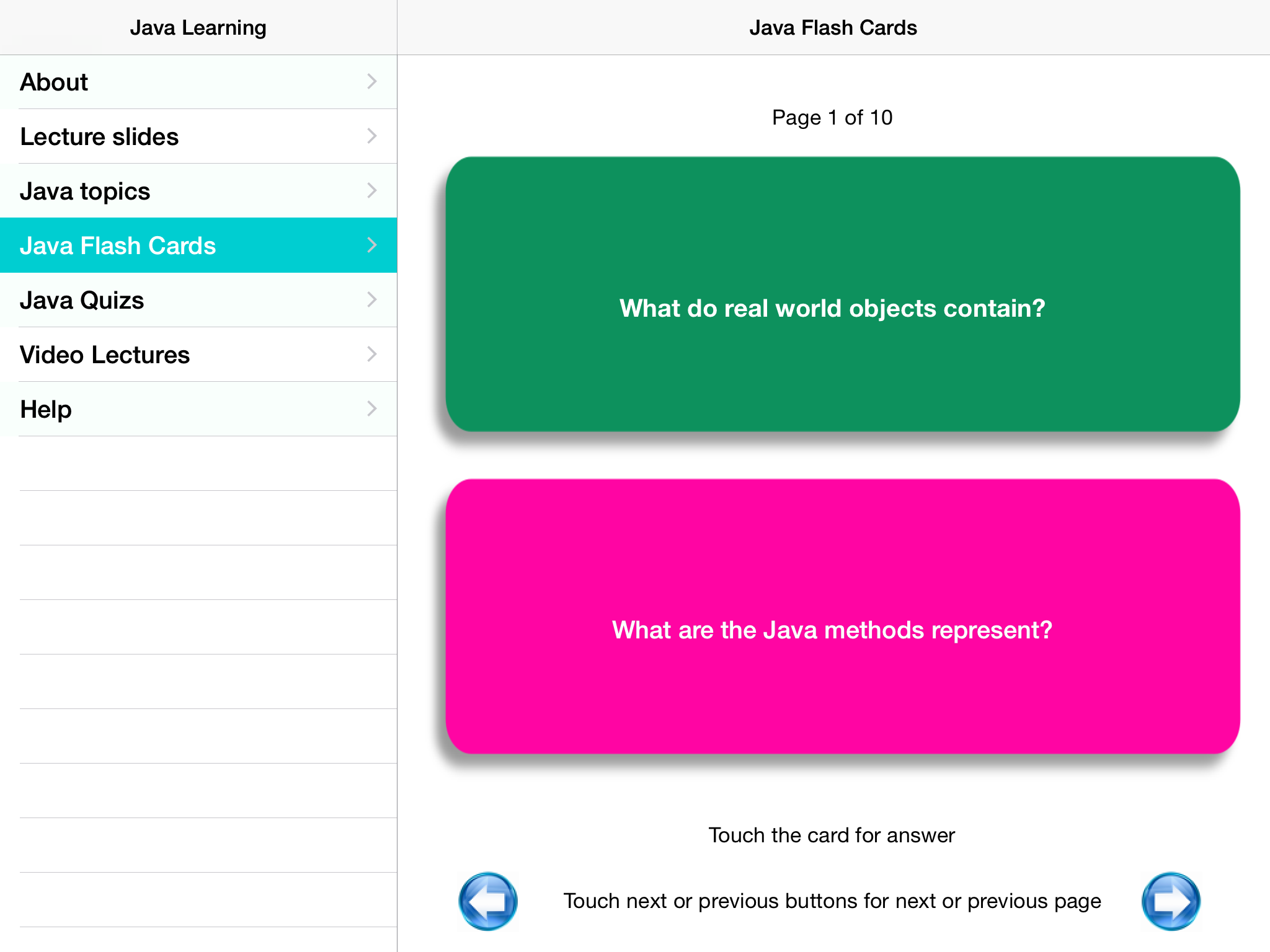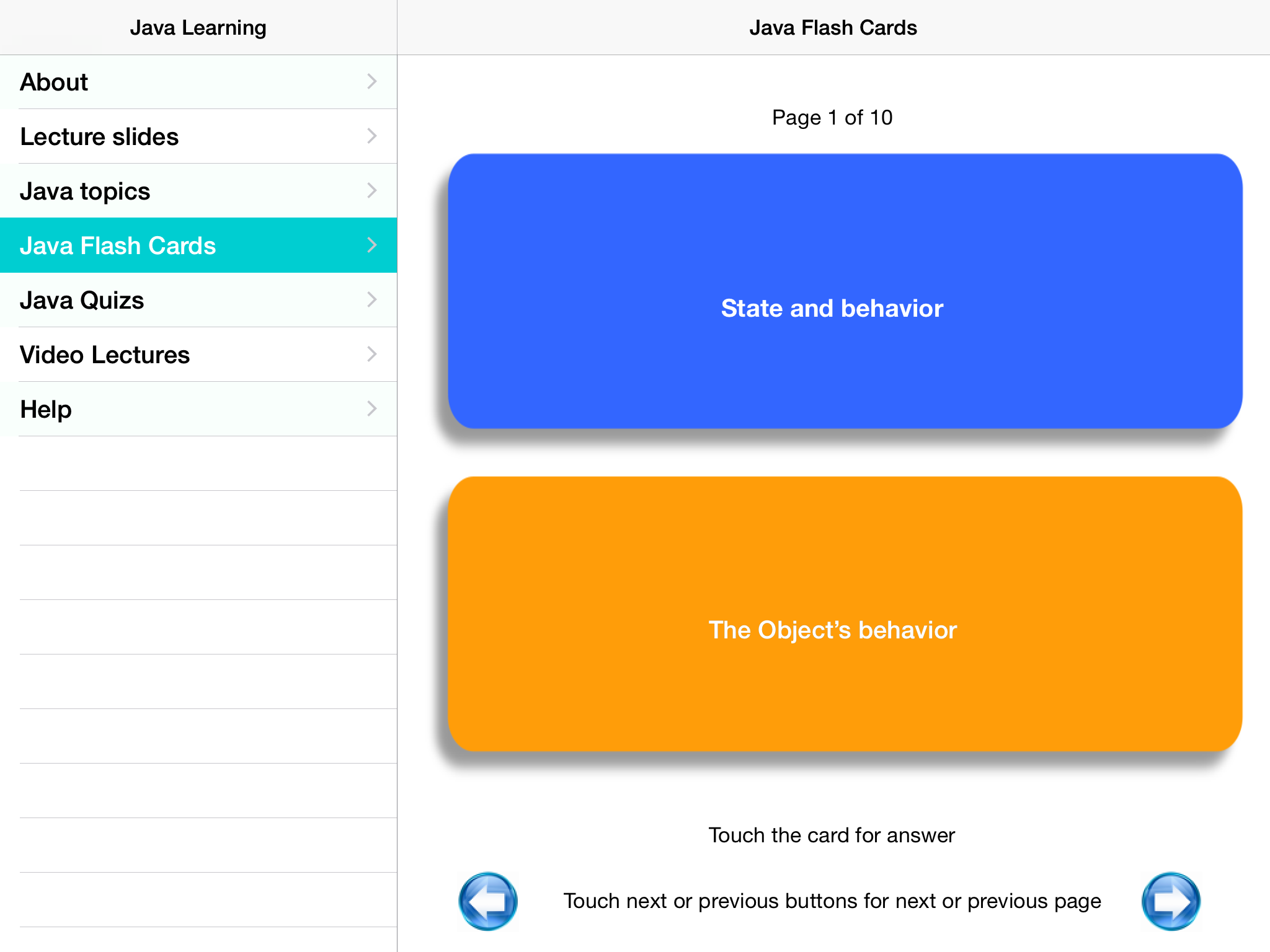 Java Quiz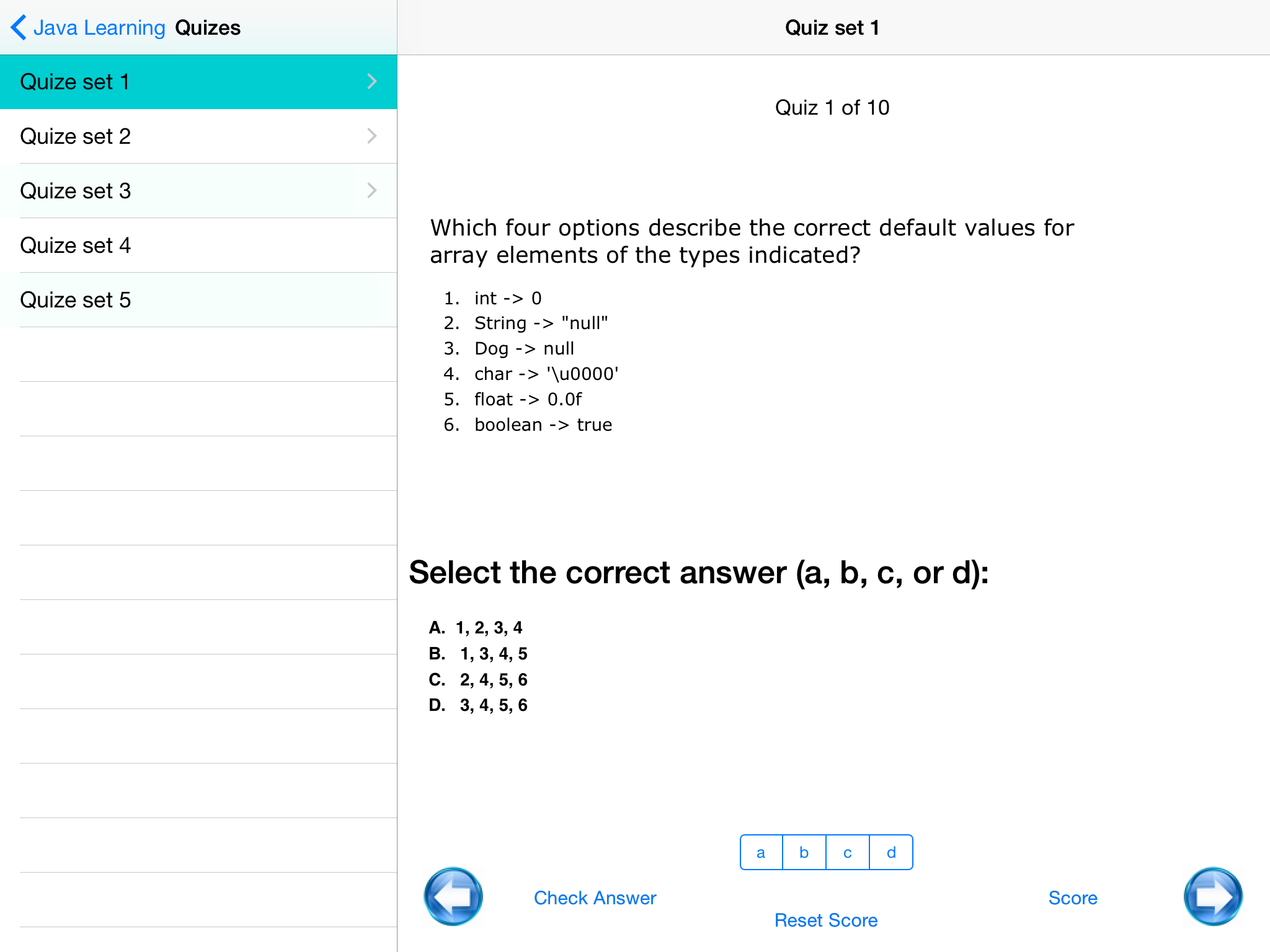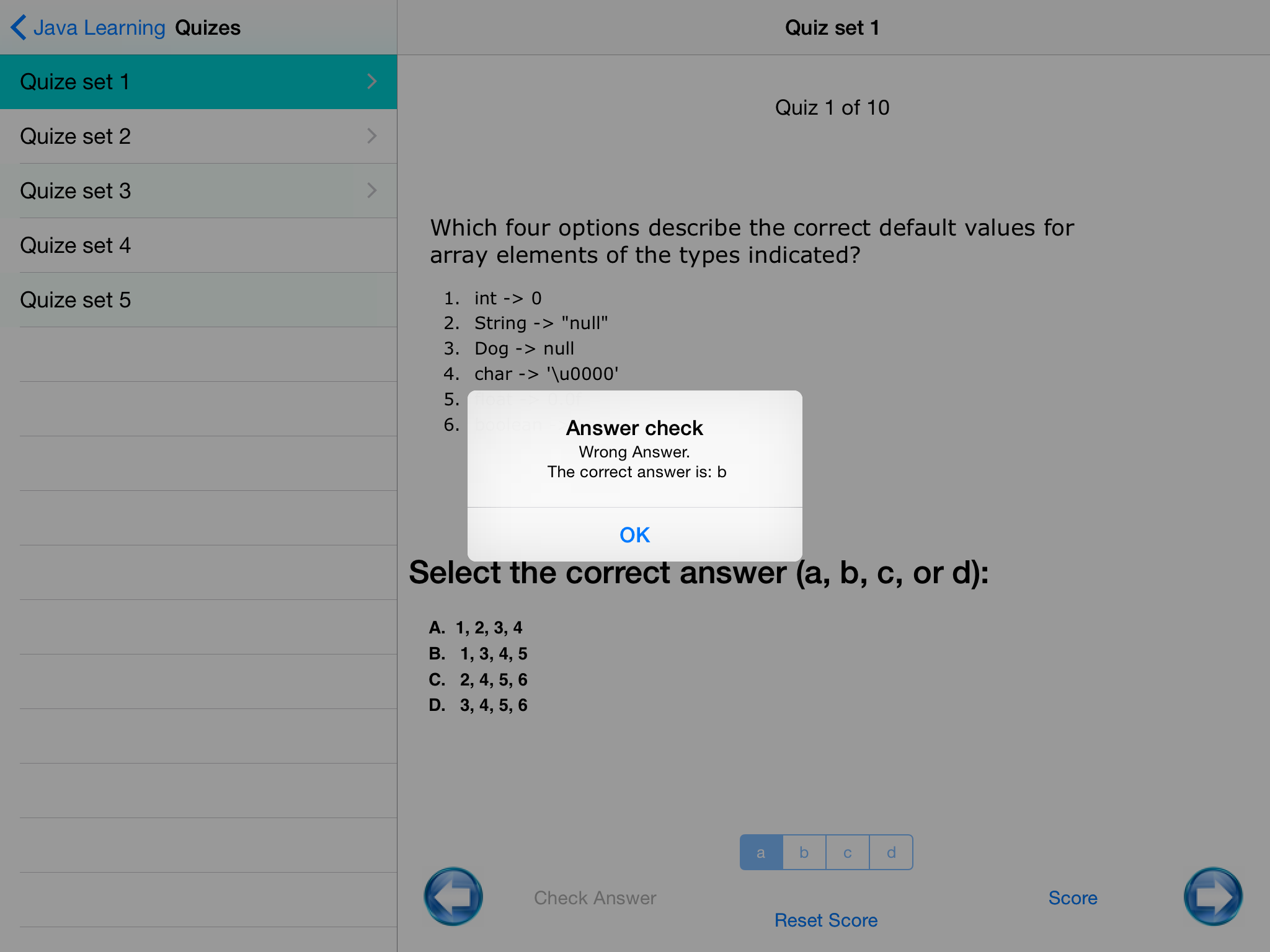 Video Lectures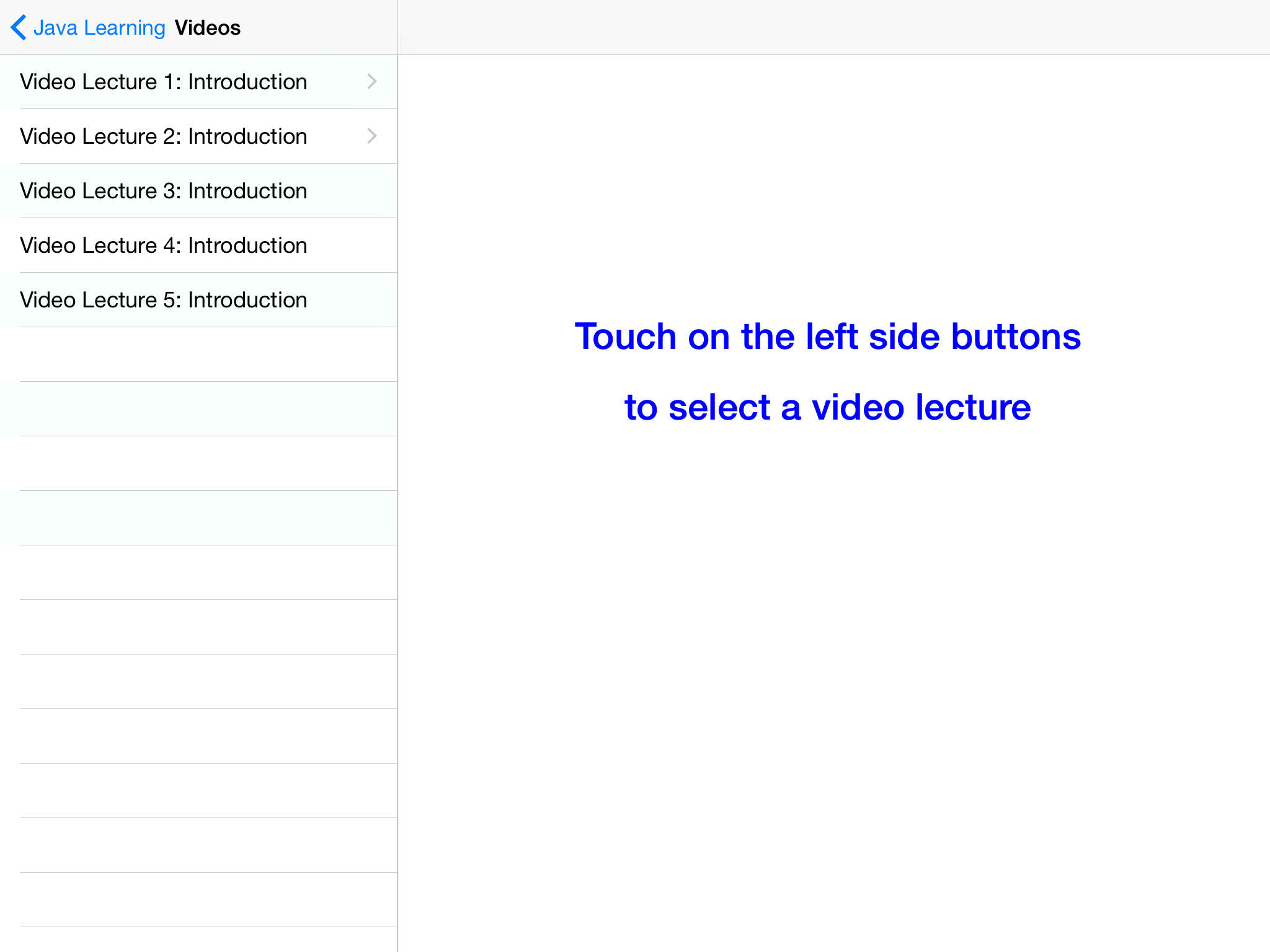 ---
Project 3

University of Aizu Illustrative App
To help an easy access and understanding of the University of Aizu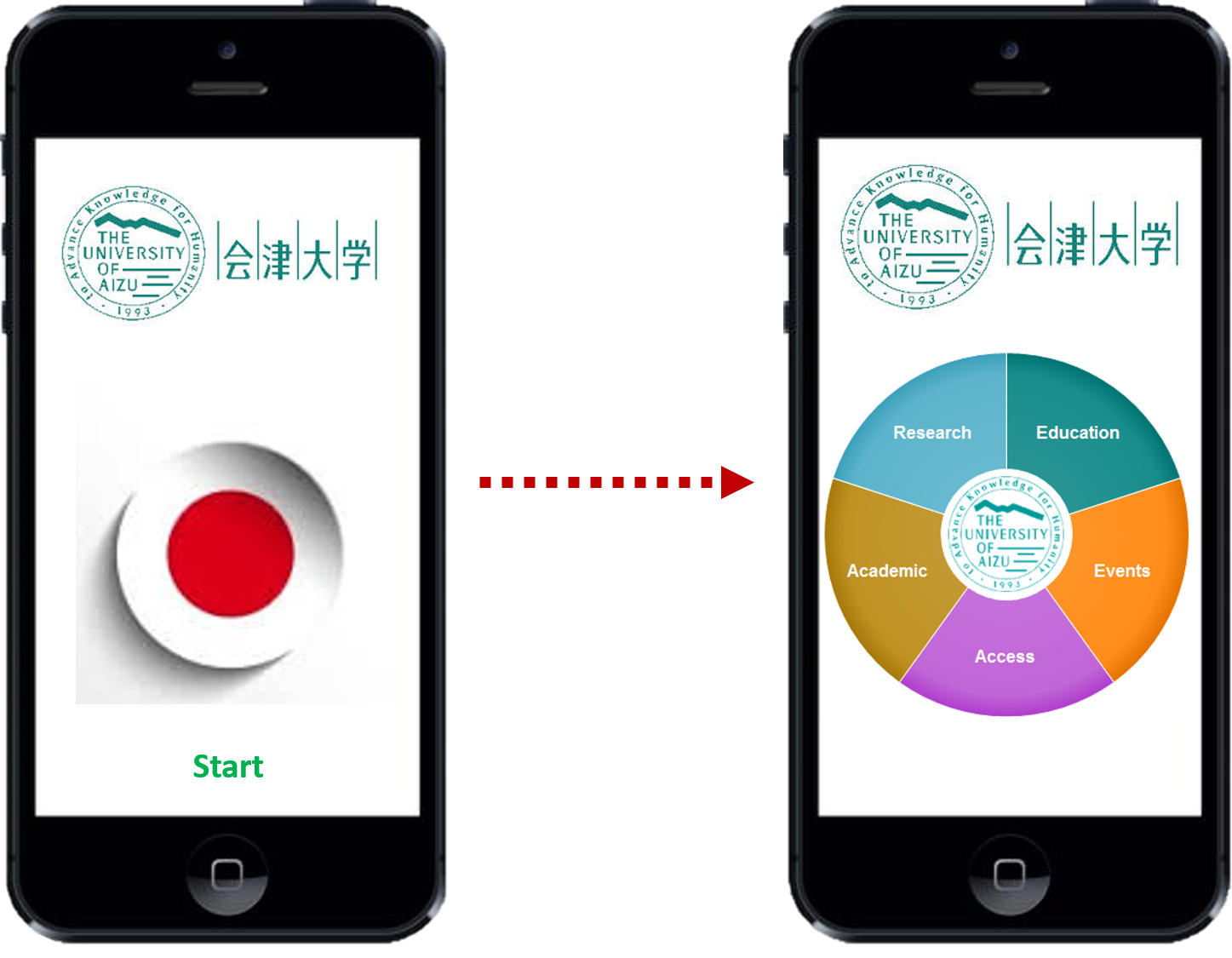 Under development

This project aims to introduce the university of Aizu to National and International communities. It aims to attract students, academics and industries to the university of Aizu research and education activities.


---
---